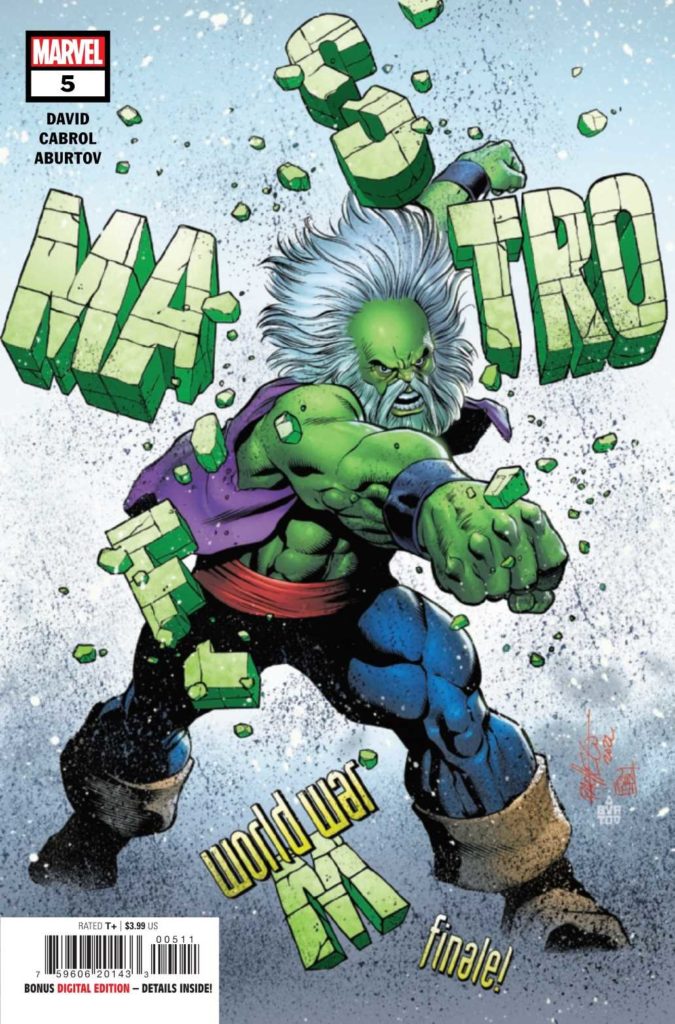 Maestro World War M #5
Marvel Comics
Written by Peter David
Art by Sebastian Cabrol
Colors by Jesus Aburtov
Letters by Ariana Maher
The Rundown: The Maestro makes his final play against Doom and his allies with an unlikely ally of his own.
In the aftermath of Namor's attack on Dystopia, Maestro finds himself on the beach with an unlikely ally, Emil Blonsky. While Namor licks his wounds back at Doom's castle, he discovers that Blonsky is trying to teleport back. Not trusting the Abomination, Doom decides to plan for the possible arrival of Maestro.
After activating the teleporter, Maestro and Blonsky find themselves trapped in an adamantium cell designed to kill them both. Maestro will have to do something desperate and unexpected if he is to survive. After escaping, Maestro decides to take on Namor and Doom one last time and the victor will determine who rules the world.
The Story: David brings this story to a satisfying conclusion and also a bittersweet one by having one of Hulk's greatest villains become something different in this issue. There is a really interesting and unique style of interaction between Maestro and Blonsky and I liked seeing how it played out in this issue. I would have liked to see more of Namor's internal conflict, but the moments I got were satisfying. Definitely an entertaining story that beautifully sets up the events of Future Imperfect.
The Art: Cabrol delivers some great art in the issue. The action is dynamic and the details are beautiful throughout.