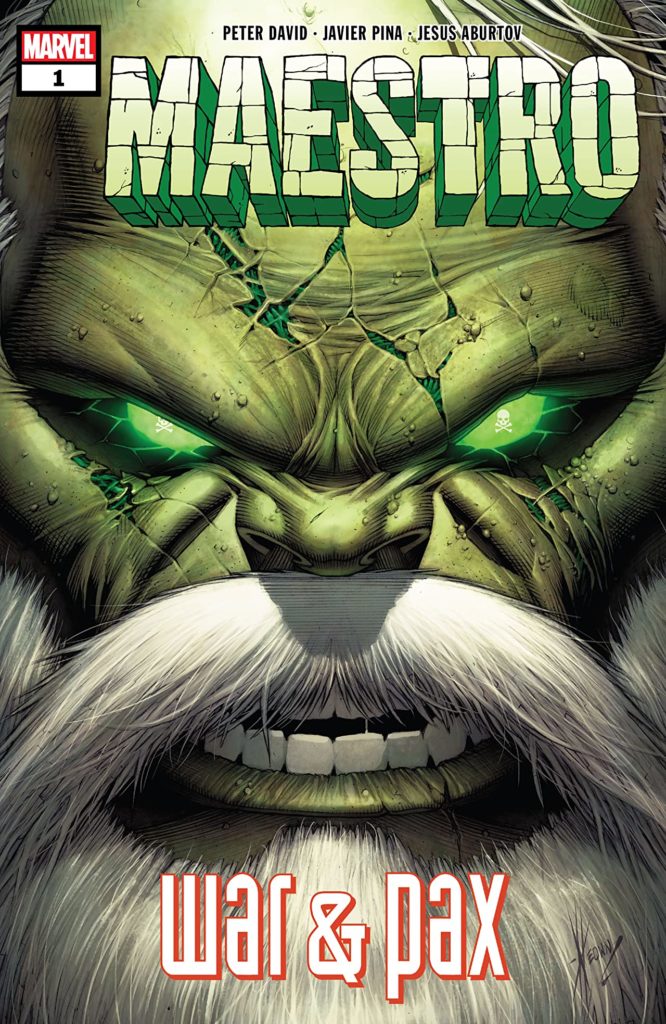 Maestro: War and Pax #1
Marvel Comics
Written by Peter David
Art by Javier Pina
Colors by Jesus Aburtov
Letters by Travis Lanham
The Rundown: The Maestro has taken control of the last human city on the planet. Now it's time to take on the rest of the world.
Banner will learn that taking power is easy, holding it is harder. After attacking a group defending the ruins of Connecticut, Hulk is feeling benevolent as he offers the children of the men and women he had killed sanctuary in his new city. When he is rejected, the brutality of the new Maestro lashes out and lets everyone know the depths he will sink to in order to gain and retain power. Unfortunately for him, there are still powers and powerful people left in the world.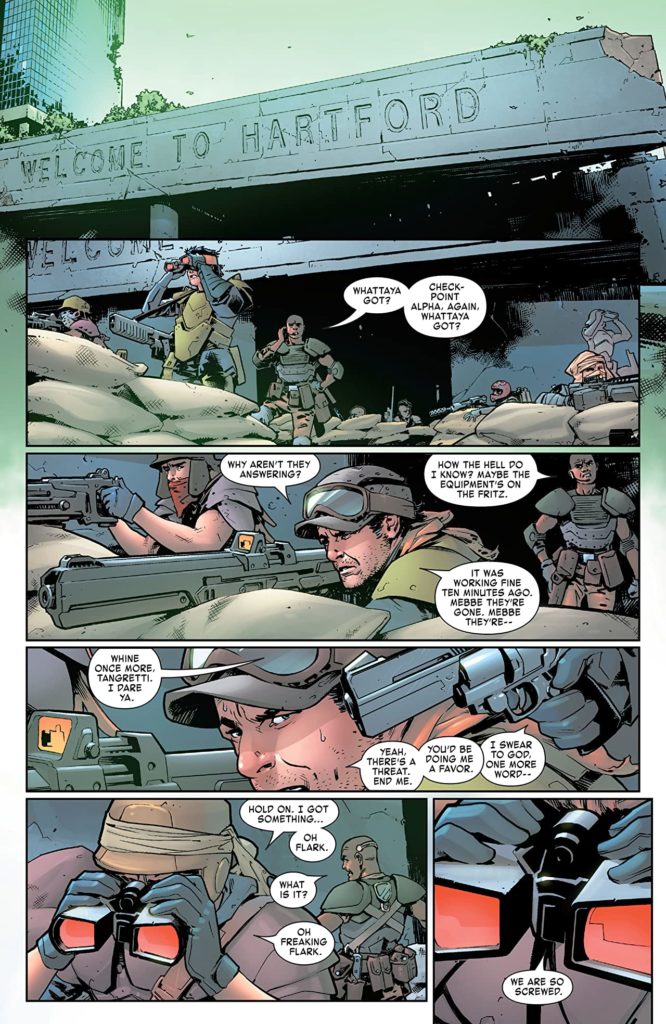 In the aftermath of Maestro's actions, Banner decides to head back to Washington, but he has a new plan and a new destiny for the world. A destiny that will require a new tactic. Unfortunately, there are still forces in opposition to Banner's dream and a hidden group of former champions must decide if they should step in. To make matters worse, a powerful former enemy steps out of the shadows.
The Story: After the previous storyline where we learned how Banner came to power in the aftermath of destruction, Peter David begins the journey of how Maestro accumulated, consolidated and held onto the power. What is interesting is how David is showing that it wasn't an easy path as well as showcasing the brutality of Banner's ideology and rule. The story is incredibly interesting in that regard and I like seeing the other characters coming out of the shadows. I just wish there was a supporting cast in this issue to balance the story a little more to give a different perspective.
The Art: Javier Pina does a great job with the art. The story is geared more towards action and Pina does a great job bringing that energy to the visuals. The characters look good and there are some great details, but the art really comes alive with the last page reveal.