Local Man #1
Image Comics
Written by Tim Seeley
Art by Tony Fleecs and Tim Seeley
Colors by Brad Simpson and Felipe Sobreiro
The Rundown: A disgraced superhero attempts to return home only to find his battle isn't over.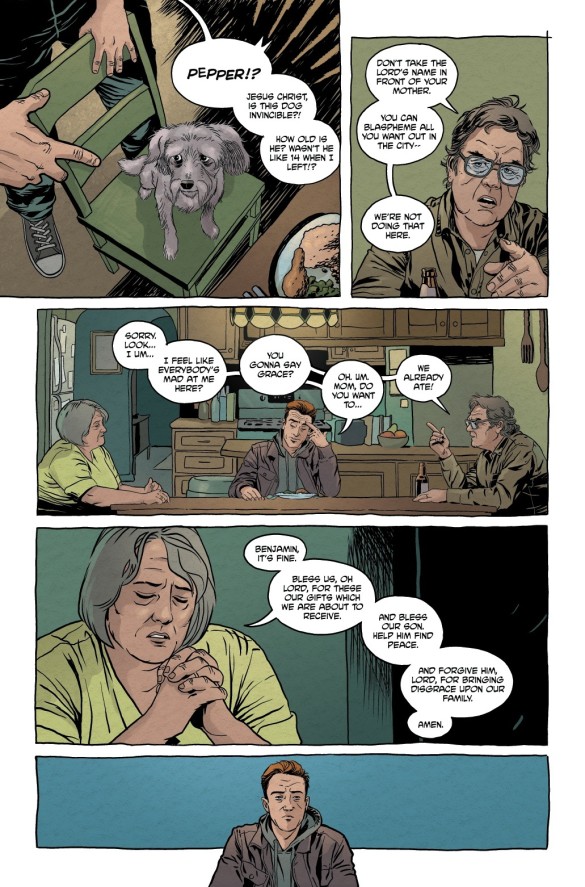 Jack Xaver used to be the hero Crossjack of the team Third Gen. Now he's walking back to his hometown after being fired and publicly disgraced. Something the people in his hometown, including his parents, will not let him forget.
After getting into a fight with an old enemy and meeting a former flame thriving in her new life, Jack's troubles only grow when he's served papers by his old team and his former enemy winds up dead in police custody.
The Story: An entertaining story with some great subversive moments to enjoy. Seeley crafts an engaging story for Jack Xaver with some interesting mysteries at the heart of it. I definitely want to explore this world and discover not only the circumstances around what happened to Jack, but also who is hunting people who come in contact with him. It's a great first issue and I really enjoyed the secondary story and how it ties into the main one.
The Art: Fleecs and Seeley deliver some great art in the issue. I love the style of the visuals and how they focus on the reality of the world and the secondary story features some great throwback visuals that remind me of some of the best comic art from the 90's.