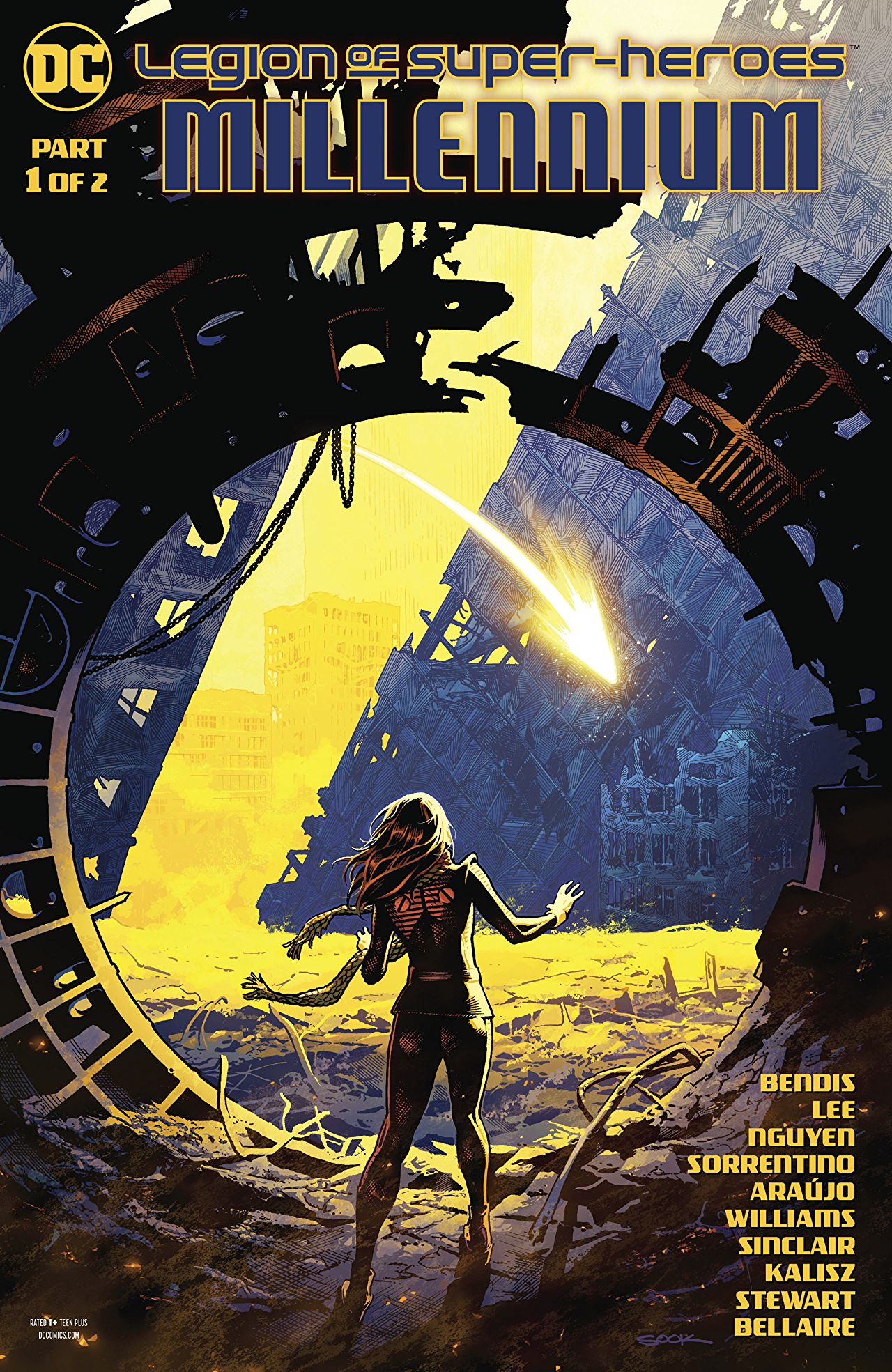 Legion of Superheroes Millennium #1
DC Comics
Written by Brian Michael Bendis
Art by Jim Lee, Dustin Nguyen, Andrea Sorrentino and Andre Lima Araujo
Inks by Scott Williams, Dustin Nguyen, Andrea Sorrentino and Andre Lima Araujo
Colors by Alex Sinclair, John Kalisz, Dave Stewart and Jordie Bellaire
Letters by Dave Sharpe
The Rundown: An unlikely immortal will try to determine why she continues to survive and what it means to be a hero.
In the near future, a young woman comes to President Supergirl with a story that she knows sounds unbelievable. Unfortunately, it's all too real and she needs someone to believe her. Rose Forrest is trying to convince the hero that things will start to get bad if she is cut off from the medication that keeps her alter ego Thorn in check.
Further in the future, Thorn is violently taking down criminals in Neo-Gotham when she is interrupted by the new Batman. When she takes Terry hostage, she presses him to determine why he continues to be a hero. Unsatisfied with the answer, Thorn's journey through time continues until she reaches a point in time where her journey might come to a quick and violent end.
The Story: Bendis takes a huge risk by telling this story from the perspective of a character like Rose. It's a risk that pays off because Rose's perspective is both interesting and well told. There is a lot going on in this story, but it never feels like it is ahead of itself. It rolls out in a way that keeps the reader engaged, but also challenges them to discover more. I want to know where this story goes and how it ends.
The Art: All of the artists bring beauty and style to their sections of this story and each section is filled with brilliant details.