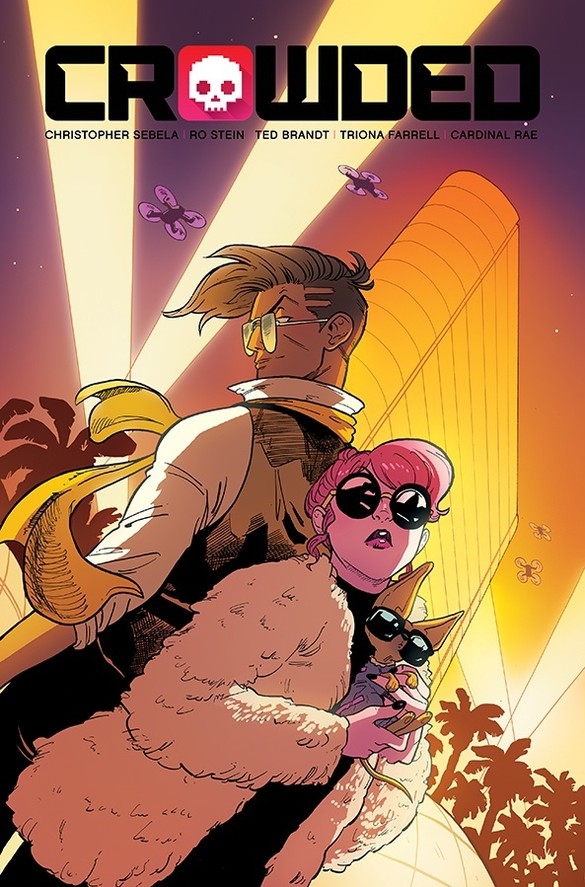 Crowded #9
Image Comics
Written by Christopher Sebela
Art by Ro Stein and Ted Brandt
Colors by Triona Farrell
Letters by Cardinal Rae
The Rundown: Charlie and Vita need to find one of Charlie's old friends and that means breaking into one of the most secure locations in the country.
Vita has a plan to get into the building to see Charlie's old friend Quincy and force him to tell her who put the 2 million dollar hit out on her. Her plan is intricate and well thought out, taking account for multiple scenarios and possibilities. It has contingencies built in in order to keep them on the move and towards their target. So of course it all goes to hell.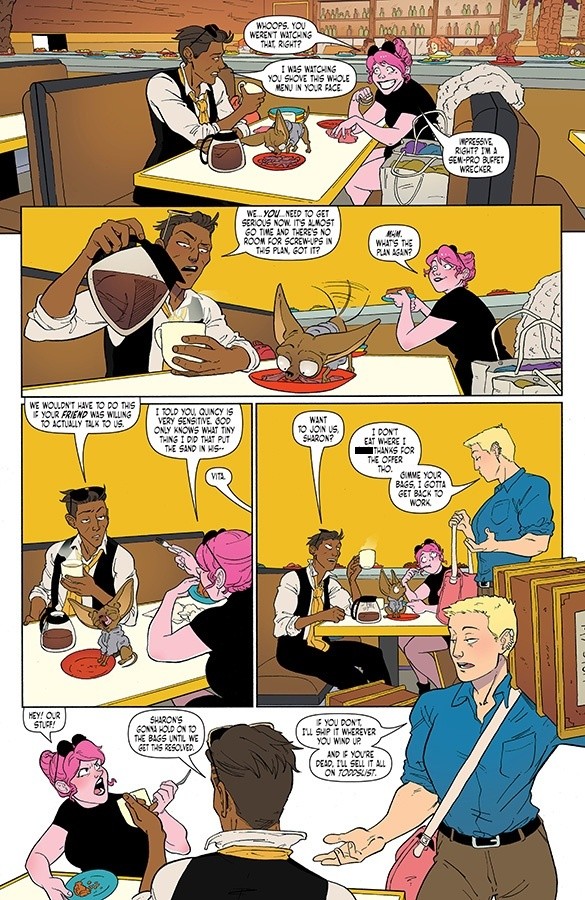 As Vita scrambles to find a way to salvage her plan, it takes Charlie being her attention seeking self to come up with a way to get them into the building. When the pair finally reach their target, Vita learns even more about Charlie's past as they get the information they need and escape in dramatic fashion. But their luck might be running out as the mystery woman following them gets closer.
The Story: Another fun and fantastically vibrant issue from Christopher Sebela. The story manages to keep its light tone while also evolving the characters, especially Charlie. The dynamic between Charlie and Vita continues to be interesting and engaging and the latest change to their relationship is going to open up some interesting drama to come.
The Art: Ro Stein and Ted Brandt really know how to bring the art to another level. Everything is filled with fun, vibrant details and the style of the action makes everything look like its in motion.