One of the most iconic directors in the industry passed away today at the age of 74.
Tobe Hooper gave cinema some of its most iconic scares on both the big and small screens throughout his career. His visual style and storytelling skills remain unrivaled and he created one of the most iconic movie monsters in the character of Leatherface. Some of Hooper's most memorable contributions include:
The Texas Chainsaw Massacre (1974)
One of the most influential horror thrillers of its or any other time, The Texas Chainsaw Massacre introduced audiences to Leatherface and his family. The classic film has some truly disturbing visuals, but very little blood. Many of the horrors that people remember from the film were provided by the viewer and teased by Hooper with quick takes and camera angles that left the viewer to fill in what they didn't see on the screen.
Salem's Lot (1979)
Hooper's first foray into the world of television. The mini-series Salem's Lot would also be Hooper's first collaboration with Stephen King (he would write the screenplay and direct The Mangler, based on the story by King in 1995). The mini-series about a town being slowly taken over by Vampires is still considered one of the best mini-series on television and one of the best King adaptation to date.
Poltergeist (1982)
Hooper's first "mainstream" film was a collaboration between himself and superstar director Steven Spielberg. The latter wrote the screenplay and Hooper directed the film about a family who moves into a quiet suburban town only to be besieged by supernatural forces that have taken over their home and taken the youngest child. There is still some controversy about how much influence Spielberg had on the shooting of the movie, but there are moments that are uniquely Hooper.
Invaders from Mars (1986)
This remake of the 1953 classic horror film put a new spin on both the visuals and creature effects in the film about a young boy who discovers that the people in his town are having their minds controlled and brainwashed by alien invaders living beneath them.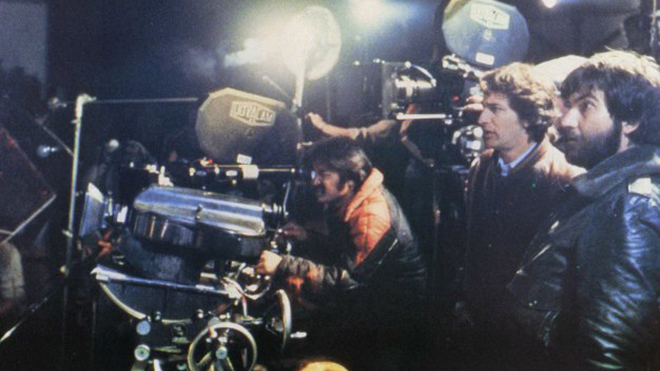 Hooper continues to work steadily in television and film including directing episodes of Tales from the Crypt and Masters of Horror. His last film was 2013's supernatural thriller Djinn. Hooper passed away at his home in Sherman Oaks, California. Cause of death is unknown.
Follow me on Twitter @superpoweredfan.