Adam West died last week and many fans of the actor were trying to find a way to honor the man that many of them consider their first introduction to the role of Batman.
Los Angeles decided to honor Adam West in a way that many fans of his iconic performance as Batman would consider appropriate and meaningful.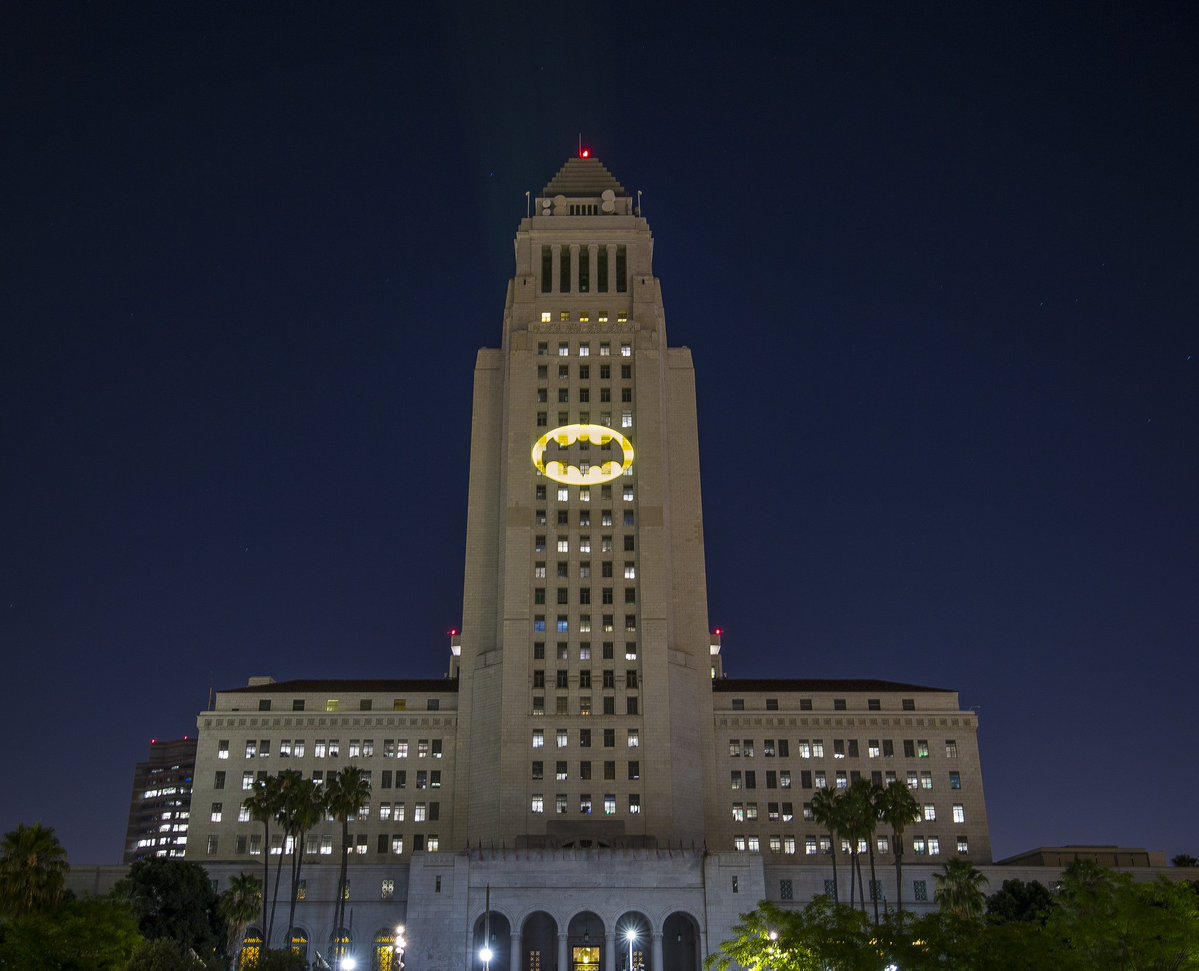 Los Angeles Mayor Eric Garcetti got together with Police Chief Charlie Beck and decided to project the Bat-Signal onto the front of the iconic Los Angeles City Hall. According to Mayor Garcetti, "There will never be another Batman like Adam West and there will never be another Adam West."
On hand to witness the ceremony were Adam West's wife and children along with celebrities like former Robin actor Burt Ward, DC Publisher Jim Lee, former Catwoman actress Lee Meriwether and Hollywood Babble-On host and friend of the late actor Ralph Garman, who gave a touching tribute to Adam West on the Hollywood Babble-On podcast that everyone should listen to.
Adam West will truly be missed and his talent and legacy will continue to live on.
Follow us on Twitter @superpoweredfan.