Koschei in Hell #1
Dark Horse Comics
Written by Mike Mignola
Art by Ben Stenbeck
Colors by Dave Stewart
Letters by Clem Robins
The Rundown: An undead hero will be called upon to save hell from a bigger threat.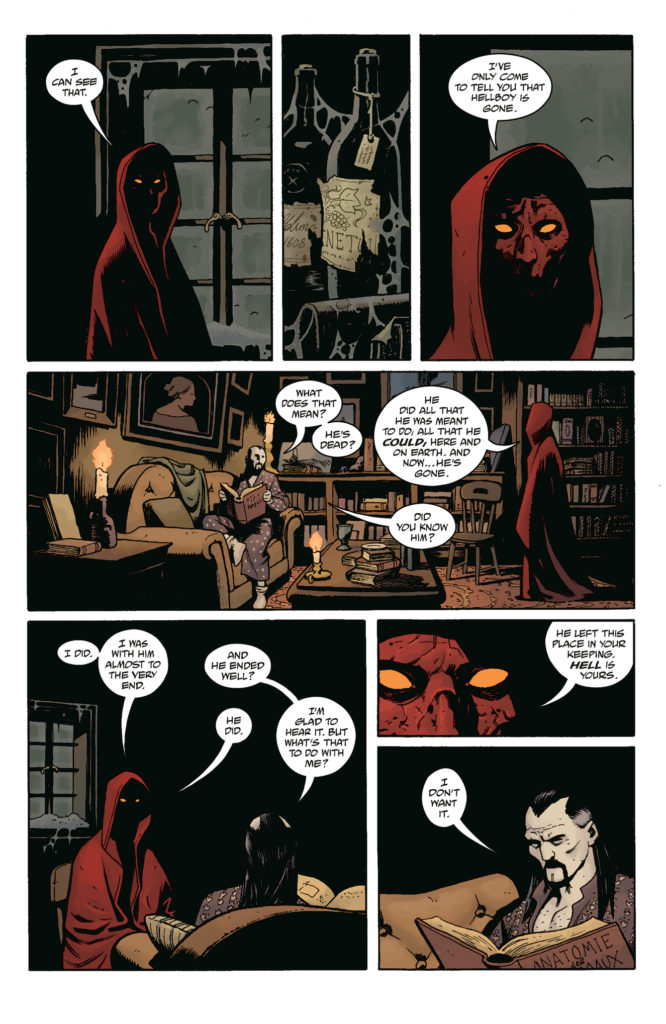 Hellboy is dead. After completing his final mission in hell, the world itself has moved on and the people within it have found relative peace. Unfortunately, that peace is threatened by the imminent return of an ancient evil. An evil that a familiar face will seek out Koschei the Deathless to face.
Koschei is reluctant to embark on another adventure after renouncing magic and war, but his missing soul and the bigger threat give him the excuse to leave his comfort and begin his journey. A journey that will bring him to the heart of the capital of hell and the creatures who protect it.
The Story: An entertaining and engaging first issue that does a brilliant job of setting the stakes for the series as well as crafting an interesting character whose journey you want to explore. Mignola crafts an interesting world of hell in this first issue and I love the progression of Koschei's journey as well as the mysteries within it.
The Art: Stenbeck delivers some beautiful imagery in the issue. The visual representation of the world is fantastic and I love the style of the issue.