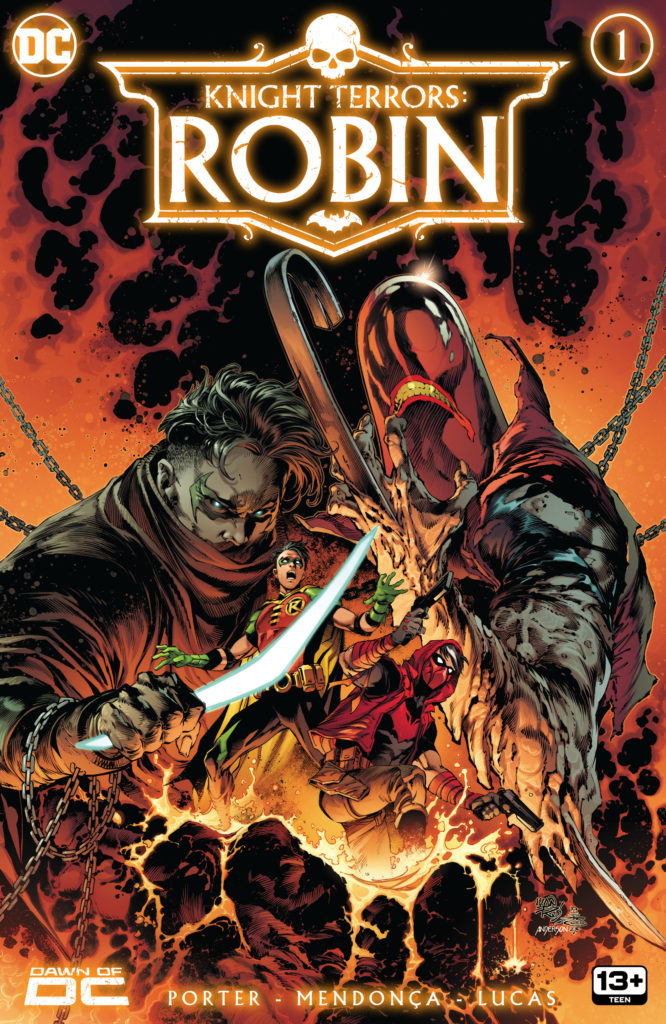 Knight Terrors: Robin#1
DC Comics
Written by Kenny Porter
Art by Miguel Mendonça
Colors by Adriano Lucas
Letters by Tom Napolitano

The Rundown: Tim Drake and Jason Todd find themselves caught up in Insomnia's deadly nightmare realm.
Tim Drake and Jason Todd begin their joint nightmare working a case with the help of Oracle. Soon they find themselves separated, and each hero is forced to relive a traumatic moment in their history. Soon, Jason is able to communicate with Tim and the two must determine how to proceed.

The Story: I found this narrative interesting, but I am curious as to how this will fit into the overall storyline. It is, however, nice to see a team up with the two Robins. I look forward to the next chapter of their tale.

The Art: The illustration features a traditional comic design highlighted by detailed character and background work. This technique, combined with a bold color scheme captures the tone of the issue and allows the reader to emotionally connect with the work.