Alan Tudyk's portrayal of reformed Imperial droid K-2SO in Rogue One: A Star Wars story made that character a breakout fan favorite. Now the actor is bringing the character back in a different way.
According to The Hollywood Reporter and Nerdist, Alan Tudyk will be co-writing a story for IDW's Star Wars Adventures comic book series. The series, which is geared towards young readers, tells stories involving the characters of the Star Wars universe across all of the different iterations of the films. Tudyk's story is called "Adventures in Wookie-Sitting" and it finds the droid and his companion Cassian Andor on a mission for the rebellion and trapped with a unique cargo; a litter of baby Wookies.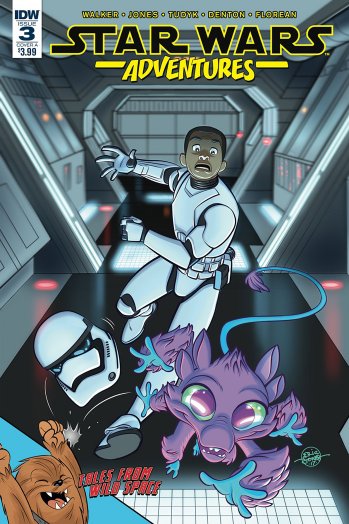 Star Wars Adventures #3 comes out on Digital and in stores October 11, 2017 and will feature another story that is set prior to the events of Star Wars: The Force Awakens and stars Finn.
On a personal note, I would love to see Tudyk come back and write some Wash stories for a Firefly comic.
Follow me on Twitter @superpoweredfan.