One of the prevailing rumors surrounding the upcoming Justice League movie is that the tone of the Zack Snyder film was an issue for the studio. Many considered it too dark in contrast to not only Marvel's Avengers films, but also the studio's recently released blockbuster Wonder Woman film that has passed $400 million at the domestic box office.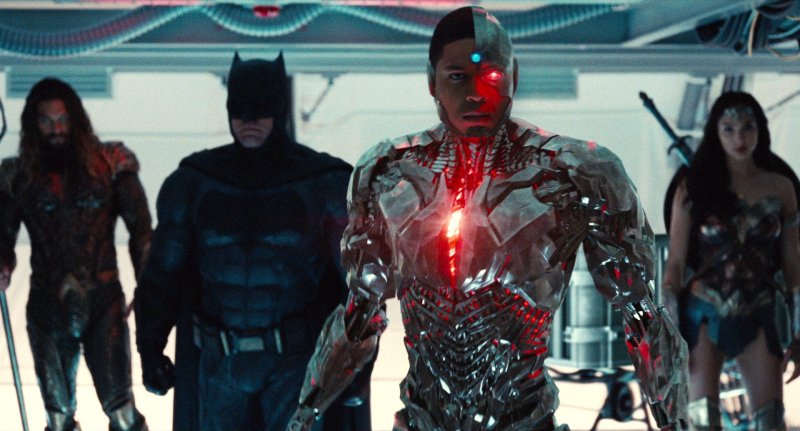 When Snyder had to leave the production before reshoots were scheduled to begin, the studio brought in Avengers director Joss Whedon to oversee the reshoots. While everyone involved went to great pains to assure fans and the public that the movie would still be Snyder's vision, it looks like there is going to be a noticeable tonal shift in the upcoming movie, especially involving one of the lead characters.
In an interview with IGN, Justice League star Joe Morton, who plays Dr. Silas Stone, commented on the reshoots stating (about the character Cyborg); "I know that with Ray [Fisher], the young man who plays Victor, there were some adjustments that they made in terms of the tone of that character. I think what I heard was that there was a need from the studio to lighten up the film in a way, that the film felt too dark. I don't know what that meant in terms of how it actually got translated in terms of the reshoots but that's what I heard. That's what I thought some of the reshoots were about."
If there is one thing that Whedon is really good at, it's the ability to work with an ensemble and craft a team dynamic with dialogue. While no other information about the nature of the reshoots is being released by the studio, this news does confirm what many speculated about the reason behind Whedon being brought in. The only question remains; How much of the final product will remain Snyder's vision?
Justice League is scheduled to be released November 17, 2017 in theaters.
Follow me on Twitter @superpoweredfan.