One of DC Comics most iconic figures might be coming to the next season of DC's Legends of Tomorrow on the CW. 
The Hollywood Reporter and CBR are reporting that Tala Ashe will be joining the cast of DC's Legends of Tomorrow as a series regular. The actress, best known for her roles on the series Smash and American Odyssey will portray Zari Adrianna Tomaz. In the DC Comics universe this is the name of Black Adam's wife Isis.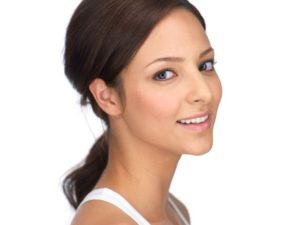 Given the current associations with the name, I doubt she will be referred to as such, but the producers have also changed the characters origins as well. In the comics, she is an Egyptian woman brought to the villain Black Adam as a gift. The villain falls in love with her and she changes him for the better. Their love for each other prompts Black Adam to give her the amulet of Isis, granting her the powers of the goddess including elemental control, superhuman strength, speed, agility, telekinesis and flight.
The CW version of the character will be a Muslim woman living in the year 2030. She is a "grey hat hacktivist" who uses her computer skills to combat prejudice, fear and poor stewardship of the Earth while discovering and hiding her developing superpowers.
Ashe will join the crew on DC's Legends of Tomorrow for its third season this fall Tuesdays on the CW.
@superpoweredfan on Twitter