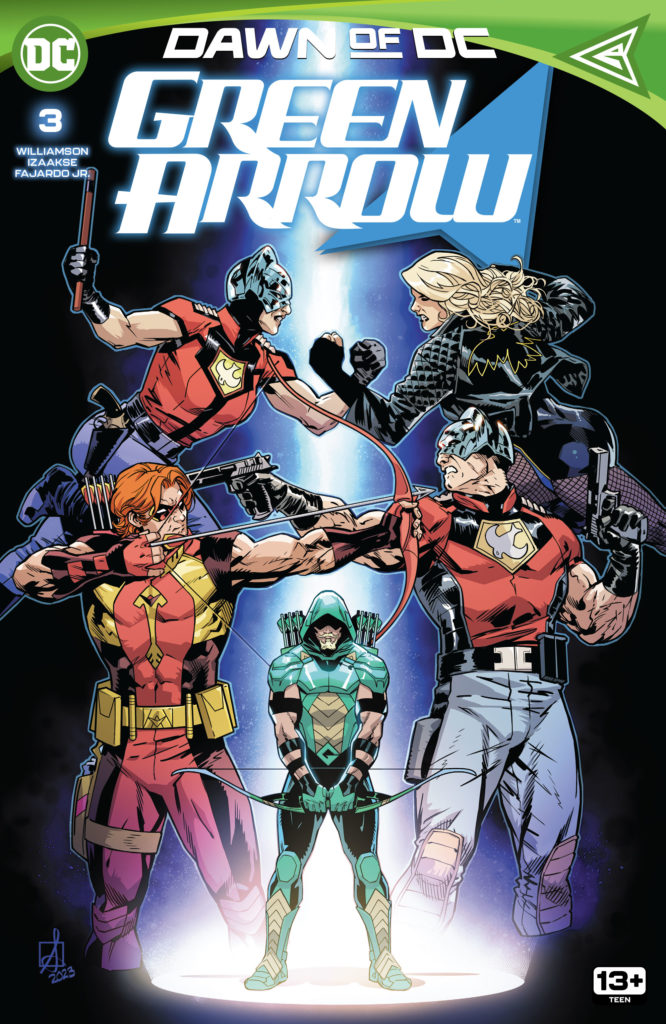 Green Arrow #3
DC Comics
Written by Joshua Williamson
Art by Sean Izaakse
Colors by Romulo Fajardo Jr
Letters by Troy Peteri
The Rundown: Oliver discovers why he is being moved through space and time as Roy and Dinah continue to hunt for Waller.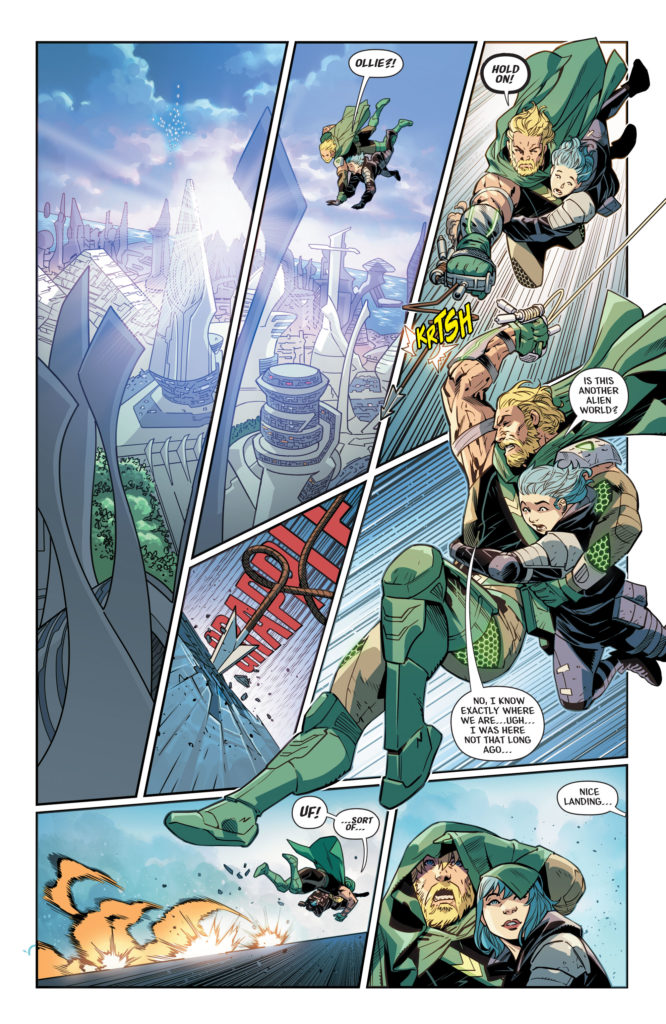 After being teleported again, Oliver and Lian find themselves centuries in the future and found by Conner and the Legion of Super Heroes. Together, they discover what has been moving them all through space and time and Oliver discovers his direct hand in it before his investigation is interrupted by the appearance of an old friend.
At the same time, Dinah and Roy confront Peacemaker and his partner as they try to get answers from Vertigo regarding the whereabouts of Amanda Waller.
The Story: Williamson delivers some fantastic action and adventure in this issue. The mystery at the heart of the story is entertaining and adds layers and drama to Oliver's journey. I love the twists within the story and how the story changes because of them. The fight between Roy and Peacemaker was good, but I still have a blasé attitude towards Peacemaker and his recent appearances. The twist towards the end of the issue was great and makes me look forward to what comes next.
The Art: Izaakse delivers some fantastic visuals throughout the issue. I love the gritty visual elements of Roy and Dinah's investigation and how they complement the bright future Oliver finds himself in.