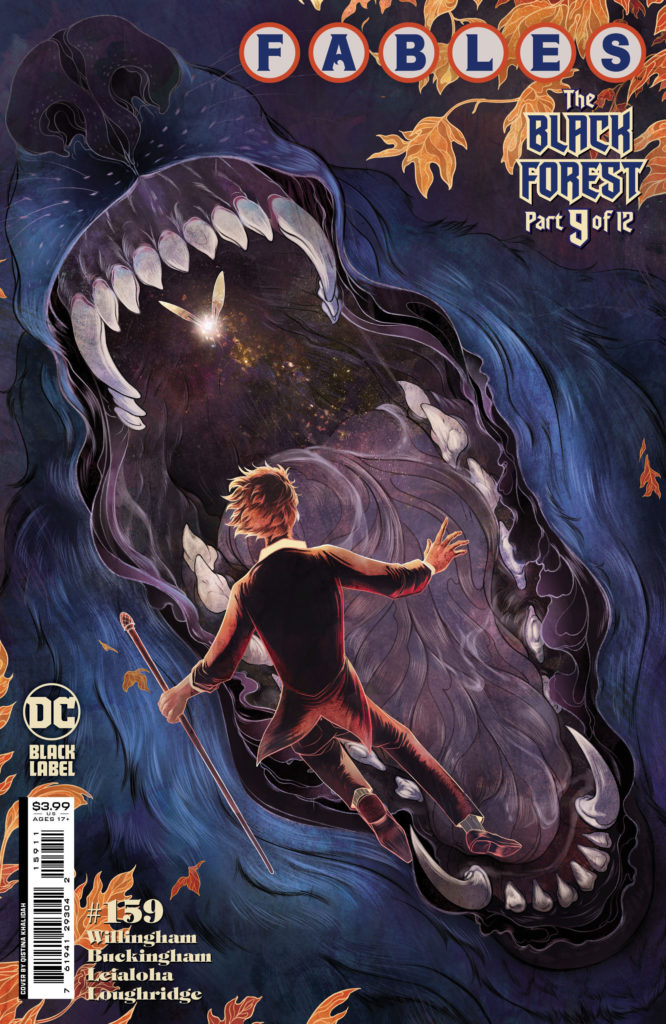 Fables #159
DC Comics
Written by Bill Willingham
Art by Mark Buckingham
Inks by Steve Leialoha
Colors by Lee Lougheridge
Letters by Todd Klein
The Rundown: Bigby investigates who is killing the forest creatures while Cindy finds herself in the beginning of a mystery.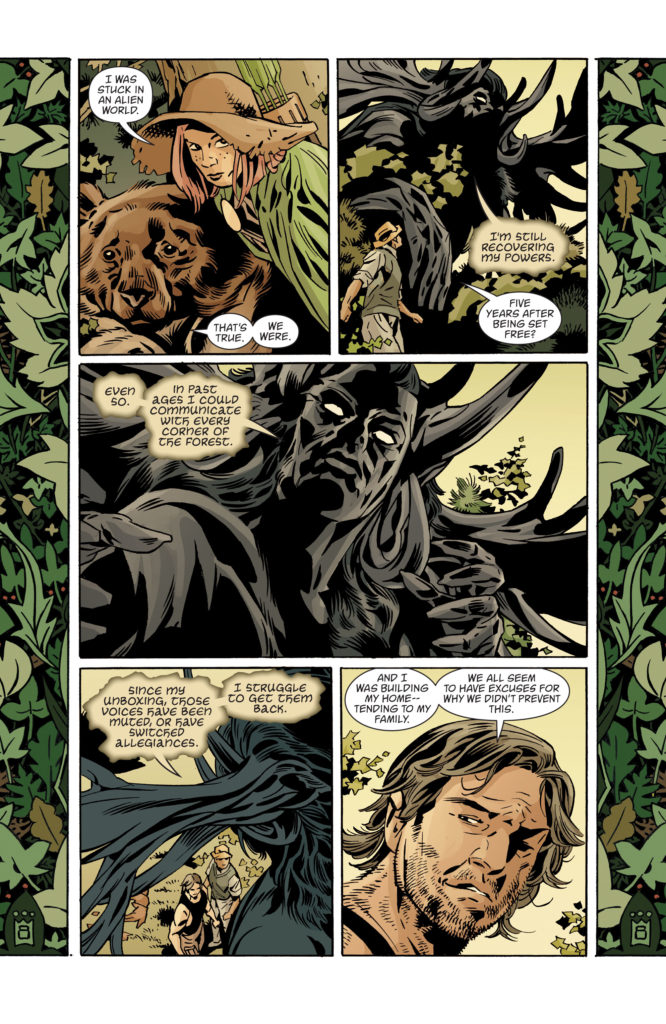 After discovering a field of dead animals in the forest, Bigby finds himself facing off against a formerly imprisoned forest god and the new defender of the forest. As they square off, Sam suggests that finding out who is responsible might better determine who should be the defender of the land.
At the same time, Cinderella is called in by an anonymous tip that leads to the discovery of some mysterious and dangerous artifacts. Tinkerbell returns to Peter who tasks her with killing the Wolf family and everyone they care about as revenge for his failed attack.
The Story: Willingham delivers some intense moments and engaging conflicts for the characters in this issue. The story takes some dark and interesting turns throughout and I love the growing conflict and drama both with the Wolf family and Bigby's investigation. The Cinderella storyline creates an interesting mystery as well and I look forward to seeing how they play out.
The Art: Buckingham delivers some beautifully detailed and wondrous art throughout the issue. I love the visual style and how it draws the reader into a fantastical world.