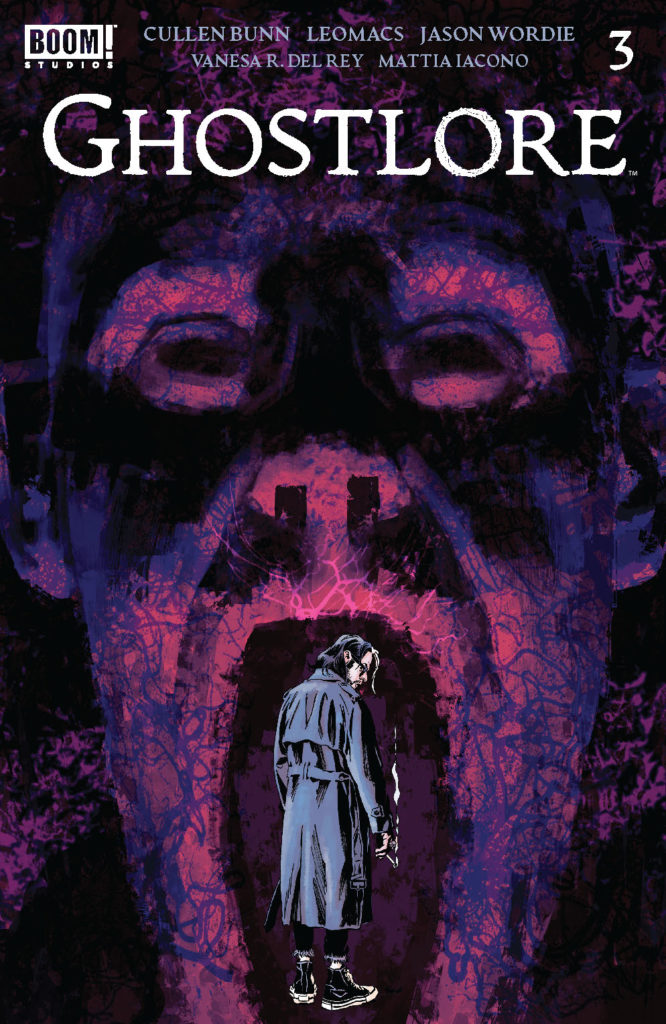 Ghostlore #3
BOOM! Studios
Written by Cullen Bunn
Art by Leomacs
Colors by Jason Wordie
Letters by Ed Dukeshire
The Rundown: Harmony hears the story of another ghost while a darker presence has plans for people like her and her father.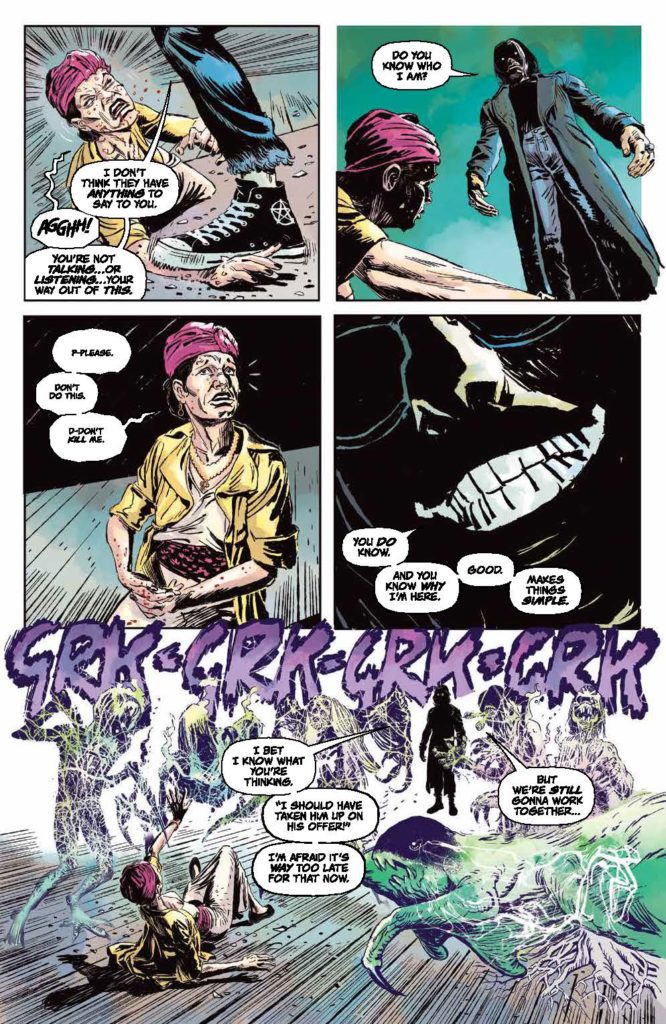 A fortune teller is doing her business with a grieving couple when her séance takes a dark turn and reveals a stranger who decides that she can serve him better in death. A stranger who has plans for those who can speak to the dead and has an army of demonic creatures at his command that he uses to commit murder.
At the same time, Harmony and her dad continue to have issues they haven't resolved even as they attempt to contact Harmony's late mother. When another ghost appears and tells Harmony her story, she reveals that there are things more dangerous than ghosts in the world.
The Story: Bunn introduces a new and darker element to this story and it has some truly disturbing motivations. I really enjoyed seeing the conflict between Harmony and her father continue and it will be interesting to see how that conflict either brings them together or tear them apart. The new player in this story has some interesting darkness to him and I'm interested in seeing exactly what he wants and how the father/daughter duo plays into his plans.
The Art: Leomacs delivers some dark, thrilling and beautifully detailed art in the issue. The visuals work great for this story and they allow for both great human moments as well as terrifying ones.