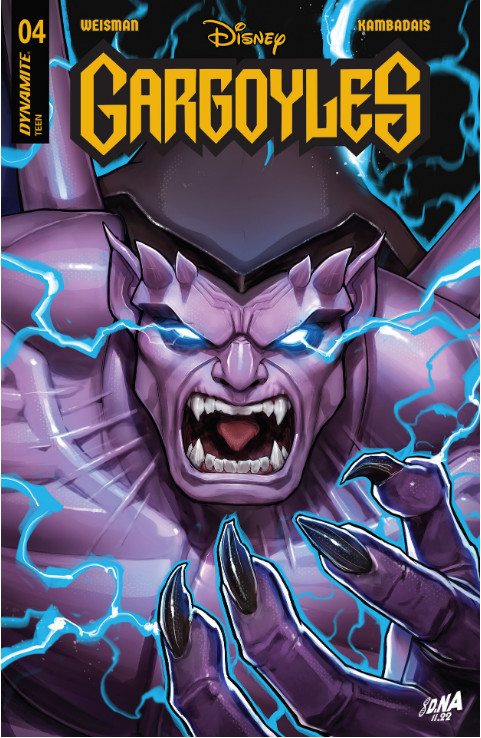 Gargoyles #4
Dynamite Entertainment
Written by Greg Weisman
Art by George Kambadais
Colors by Arcania Studio
Letters by Jeff Eckleberry
The Rundown: Goliath and his clan find themselves targeted by a newly released crime lord.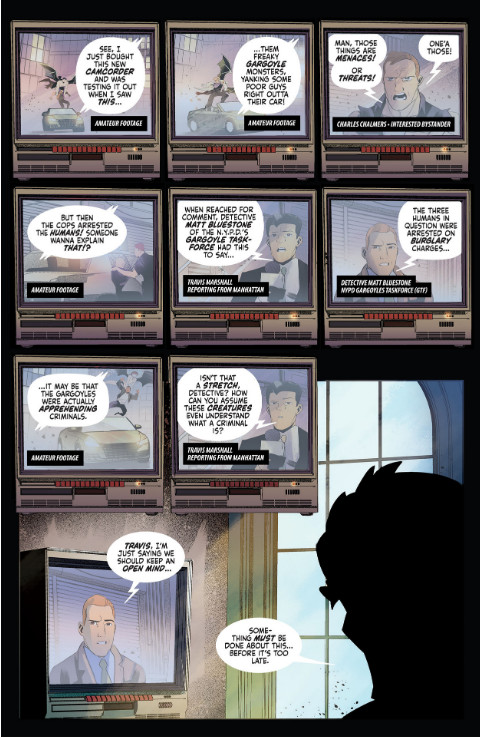 Goliath contemplates his new life and new relationship. He also laments the continued break in the friendship of some of his clan members. As daylight approaches on a new day, Dracon is released from prison. After making his presence known to his people, he makes plans to retake his power in the city and bring down the Gargoyles threatening his organization.
That night, two star crossed lovers find themselves being kidnapped by hoods in gargoyle masks. When Goliath and Hudson intervene, they find themselves being targeted by the military. An attack that will leave one of them in grave danger.
The Story: Weisman crafts an exciting story filled with great action, character development and thrills. I continue to love the world Weisman is creating for these beloved characters and how he is developing the interpersonal relationships and conflicts. I love the action in this issue and I cannot wait to see what happens next.
The Art: Kambadais delivers some beautifully detailed and thrilling art throughout the issue. I love the visual style of this series and how thrilling the imagery is in every issue.