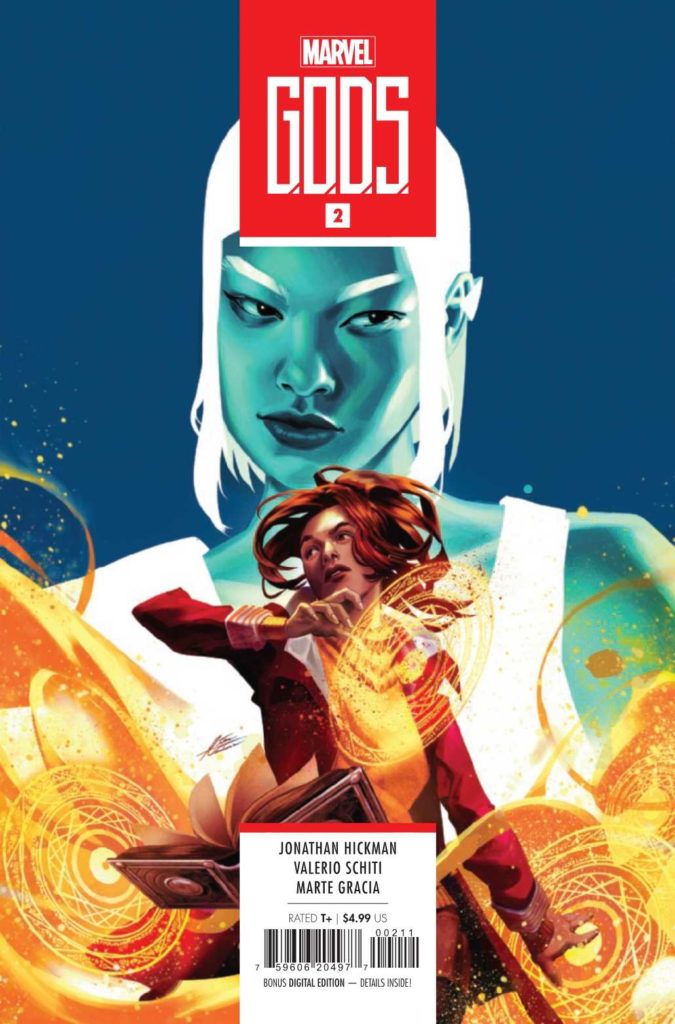 G.O.D.S #2
Marvel Comics
Written by Jonathan Hickman
Art by Valerio Schiti
Colors by Marte Gracia
Letters by Travis Lanham
The Rundown: Wyn and Doctor Strange investigate a dangerous new threat while Aiko recruits a new member of the Order.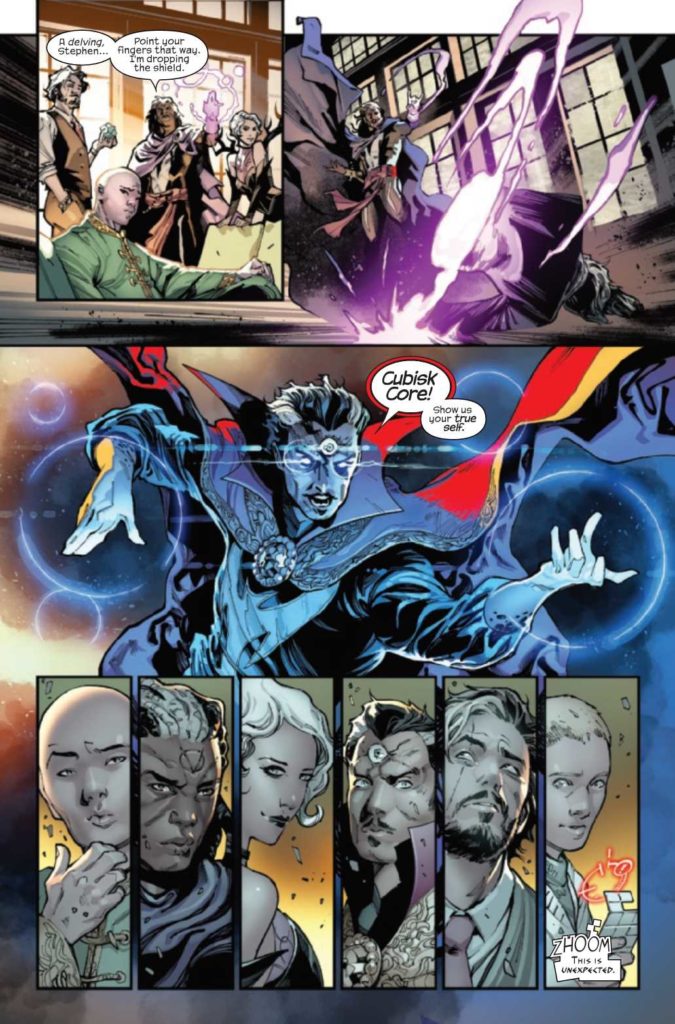 In the wake of the last mission, the Natural Order of Things finds their numbers depleted and are implored by their creator to find a recruit new members. Aiko zeroes in on a young woman whose dedication to her education shows that she could be an asset. A fact that becomes clearer when she is tested and shows an aptitude for magic.
At the same time, Wyn and Doctor Strange attempt to discover what Cubisk Core was really after and their investigation will lead to a dangerous entity.
The Story: Hickman is crafting a fun and thrilling adventure in this issue. The creation of an inclusion of new and interesting characters into the Marvel universe is great and I love how they interact with characters like Strange. It's going to be interesting to see how their inclusion plays into the lives of other characters, but the characters themselves are charming and compelling on their own.
The Art: Schiti delivers some fantastic art throughout the issue. The visual style of the series beautiful and I love the details in every page and panel.