Frankenstein: New World #2
Dark Horse Comics
Written by Mike Mignola, Christopher Golden and Thomas Sniegoski
Art by Peter Bergting
Colors by Michelle Madsen
Letters by Clem Robins
The Rundown: Frankenstein and his companion meet new allies in the new world while a hungry danger hunts the land.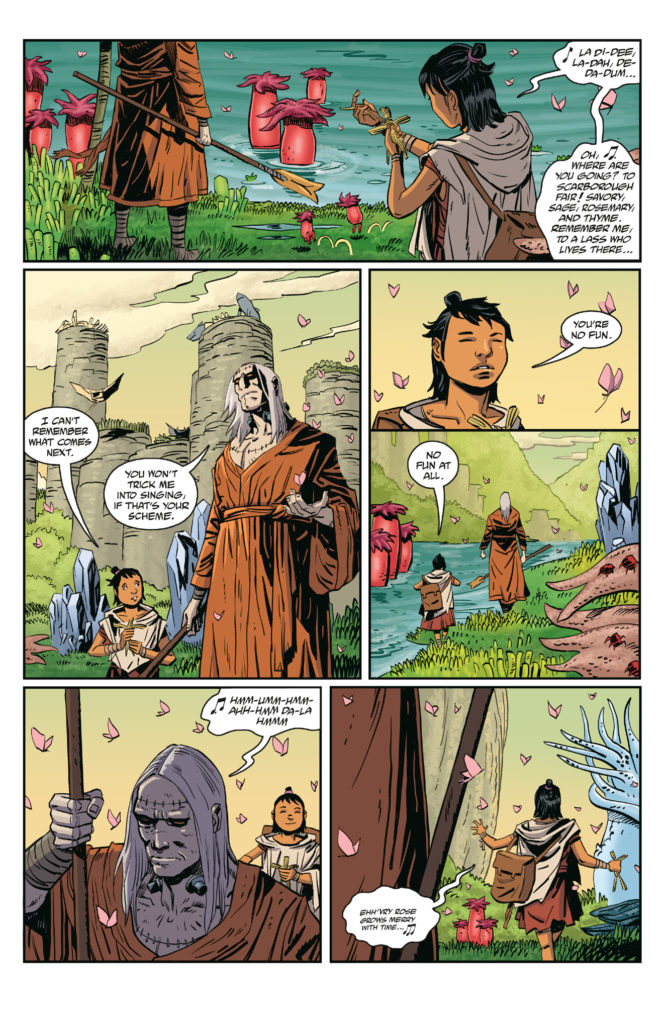 The New World is teeming with new and unique forms of life. Life that acts for its own survival. Among this life is a creature named Murk that has taken life and is spreading its sickness throughout the world itself. At the same time, Lilja and Frankenstein continue their quest. That night, while Frankenstein meditates, Lilja has a frightening dream about the Star Lady and learns what is threatening the world.
The next day, Lilja and Frankenstein continue their journey and come upon an attack that they intervene in to defend her. As they are taken to the young female creature's village, they are welcomed and find a momentary peace. At the same time, Murk picks up the scent of the human and begins his hunt.
The Story: An entertaining story that immerses the reader in a new, dangerous and intriguing world filled with unique characters and dangers. The plot takes some interesting twists throughout and the antagonist is interesting enough to make me interested in seeing where the story goes next.
The Art: Bergting creates some beautiful environments throughout the issue. The backgrounds and characters look amazing on the page.