Fables #158
DC Comics
Written by Bill Willingham
Art by Mark Buckingham
Inks by Steve Leialoha
Colors by Lee Lougheridge
Letters by Todd Klein
The Rundown: Bigby and the family continue to settle into the Black Forest, but a bigger threat has emerged.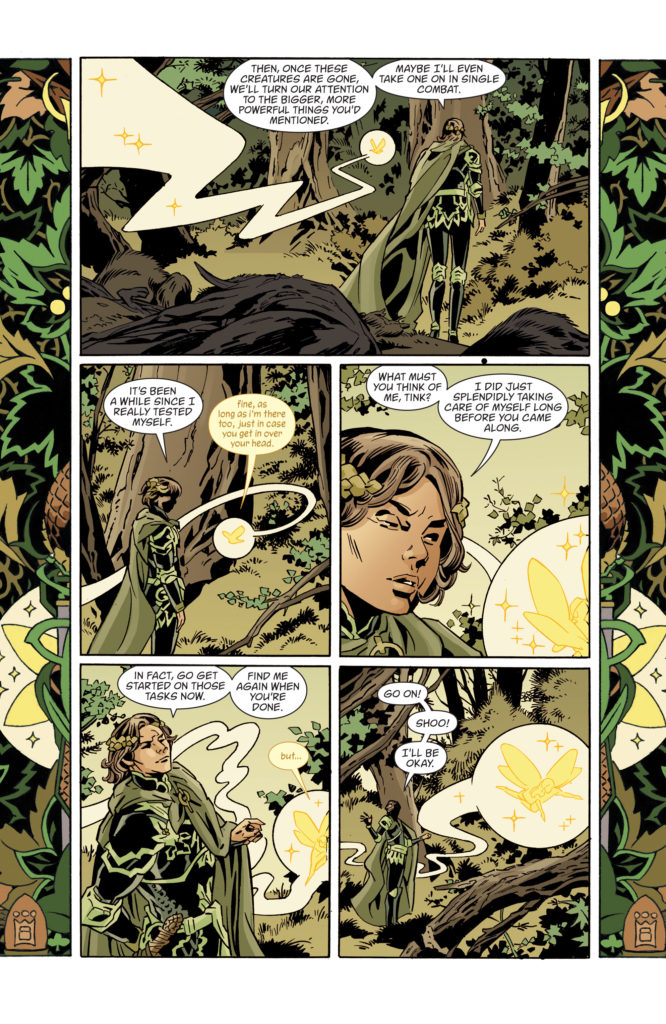 The kids continue to explore their new environment even with Peter and Tink destroying every magical creature they can find in the forest. When one of the kids has an unexpected run in with Peter, it becomes a deadly chase that only ends when the other kids arrive and Peter is injured before he can kill them.
Bigby gets an injured visitor and proceeds to investigate the murdered magical animals. An investigation that not only brings Greenjack and Bigby together, but also reveals another protector of the forest.
The Story: Willingham creates an engaging story in this issue. The characters continue to grow and evolve and the story gets more interesting as its characters begin to converge within the world. The story has raised the stakes with the introduction of Peter and I look forward to seeing what happens when he is confronted by Bigby. Especially after what happened between him and Bigby's kids.
The Art: Buckingham delivers some beautiful visuals throughout the issue. The world of the characters is lush and detailed throughout. I definitely felt a part of the world with every page and panel.