Entertainment Weekly has released a new series of photos from the upcoming Aquaman film starring Jason Mamoa.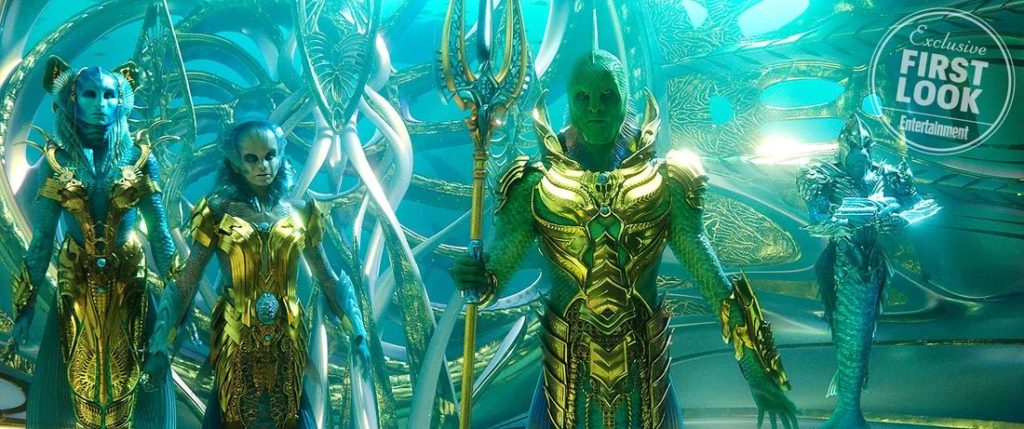 The first image shows the Fisherman King played by Djimon Hounsou. Orm (Patrick Wilson) will try to enlist the king to have his forces fight alongside Atlantis against the threat of the surface world.
The next photo seems to show the undersea forces gathering. Are they preparing to fight each other? Or are they gathering to declare war on the surface?
Arthur (Jason Mamoa) and Mera (Amber Heard) look like they're on the hunt for something in this new pic. Judging from the old school style of the map Mera is holding, it looks like what theya re looking for is on the surface. Could it help prevent the upcoming war or be a powerful weapon they need to keep out of the hands of Ocean Master or Black Manta.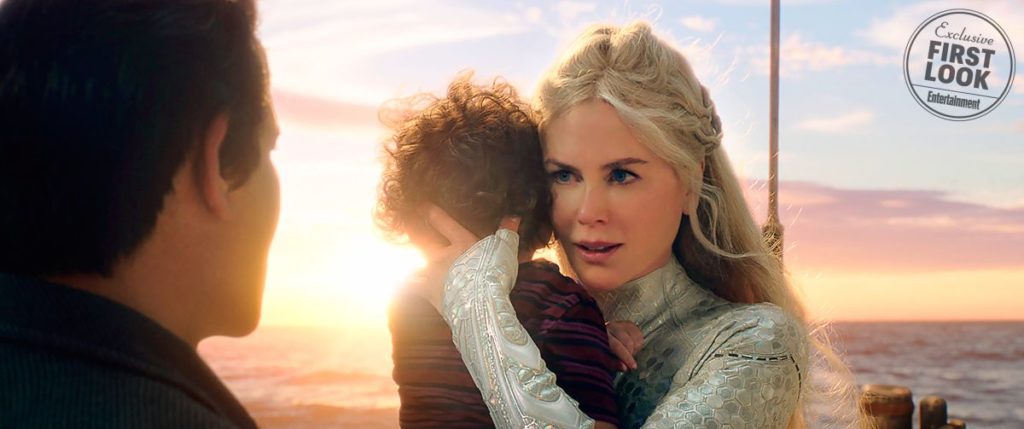 The final image shows Queen Atlanna (Nicole Kidman) saying goodbye to young Arthur and his father Tom Curry (Temuera Morrison).
Aquaman stars Jason Mamoa as Arthur Curry/Aquaman, Amber Heard as Mera, Willem Dafoe as Nuidis Vulko, Temuera Morrison as Tom Curry, Dolph Lundgren as King Nereus, Yahya Abdul-Mateen II as Black Manta, Ludi Lin as Murk, Patrick Wilson as King Orm/Ocean Master, Academy Award winner Nicole Kidman as Atlanna and Michael Beach as Jesse Kane.
Aquaman will premiere in theaters December 21, 2018.