Elvira has been an icon for decades from movies to her Mistress of the Dark series on television. For decades she has graced our big and small screens in some form.
Now the iconic actress and personality has signed a deal with Dynamite Entertainment that will bring her into the world of comic books. Elvira, whose real name is Cassandra Petersen, signed a new licensing deal through her Queen "B" Productions with Dynamite Entertainment that will bring her likeness to new merchandise distributed through the publisher.
According to the deal, there will be new comics, trading cards, posters, lithographs, a new card game and board games featuring the character of Elvira.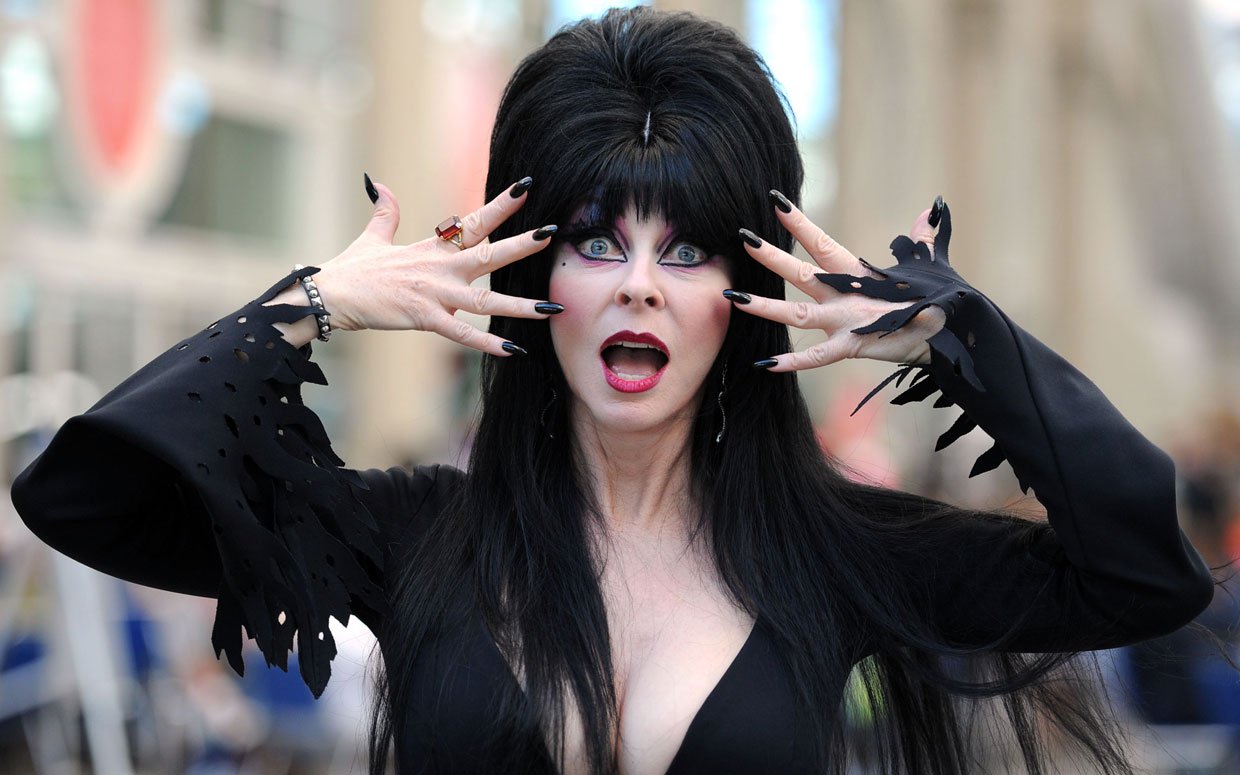 According to a statement from Petersen (Elvira); "Where better to find 'Yours Cruelly' then with my fellow freaks and fiends of the comic book scene? Nooo….of corpse I'm not talkin' about you, darling, but the ghouls and goblins in the pages of my very own Dynamite comic book! I can't wait to light this powderkeg!!"
The publisher of comics like Army of Darkness, Red Sonja, Vampirella and the upcoming John Wick comic book series is equally as excited to be working with the icon. According to Assistant Editor at Dynamite Kevin Ketner, "I think we're all pretty excited to bring Elvira back to comics. Just taking a look at how people consume media and have embraced horror movies and camp, it's a perfect time! Plus, she's absolutely iconic. She's the horror host that is currently missing from our lives and our comic shops… or digital outlets."
There's been no news as to when we will be seeing the fruits of this new collaboration, but there might be more news on that front coming out of San Diego next week.
Follow me on Twitter @superpoweredfan.