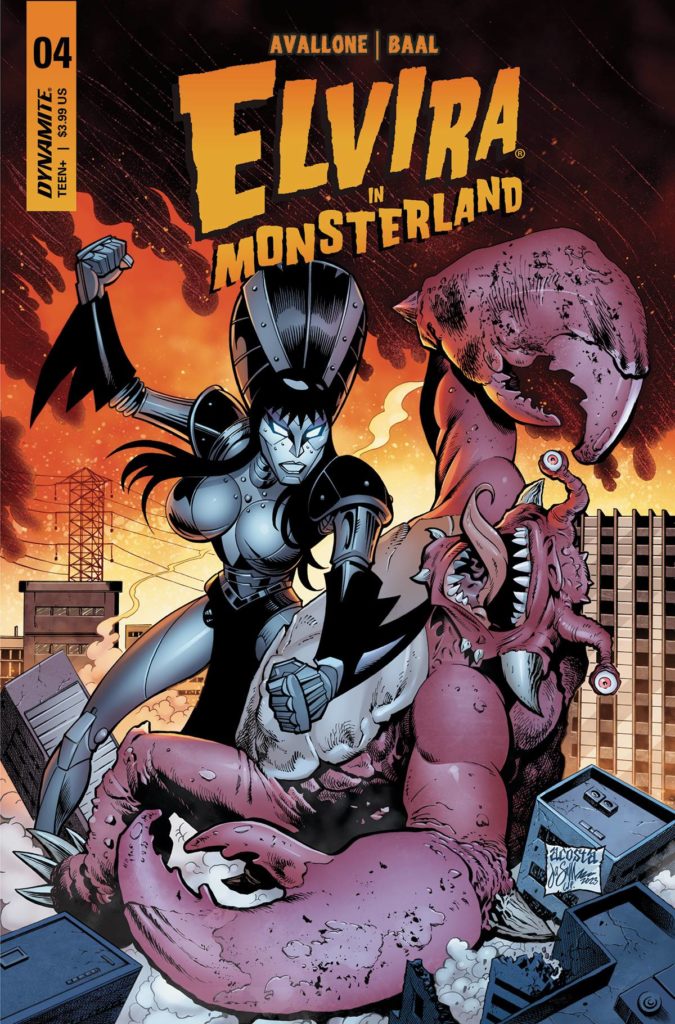 Elvira in Monsterland #4
Dynamite Entertainment
Written by David Avallone
Art by Kewber Baal
Colors by Walter Pereyra
Letters by Taylor Esposito
The Rundown: Elvira finds herself facing off against Vlad and a series of giant monsters.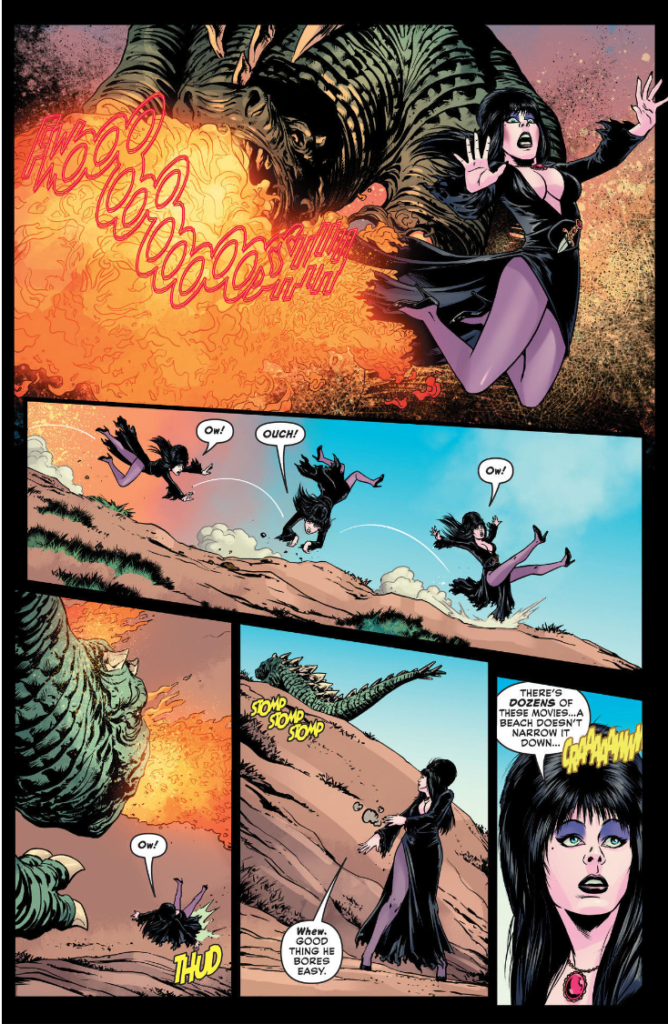 Elvira has made it to the next land in her mission and it is filled with giant, rampaging kaiju. After avoiding getting roasted alive and running into and escaping from Vlad, Elvira finds the location of the hidden alien base where they are trying to mind control the creatures.
Unfortunately, Vlad and Stan are waiting for her and she narrowly escapes back to base. When she returns, she is suited up in a giant mech suit designed to stop the monsters and look good while doing so.
The Story: Another hilarious send up of the horror genre with the mistress of the dark right at the center of it. Avallone goes big with this issue and both the action and laughs are just as big. I love how the story gives the reader something to connect with in Elvira and how she uses her unique personality to convey both the seriousness of the stakes but also the absurdity of her circumstances. A consistently fun and inventive series.
The Art: Baal delivers beautiful art throughout the issue. The imagery is brilliantly detailed and perfectly captures the tone and mood of the story.