Among the many things to see and experience at this year's Dragon Con in Atlanta, the origanizers of the event are letting fans experience a brand new movie featuring 42 actors from Star Trek in a sci-fi spoof.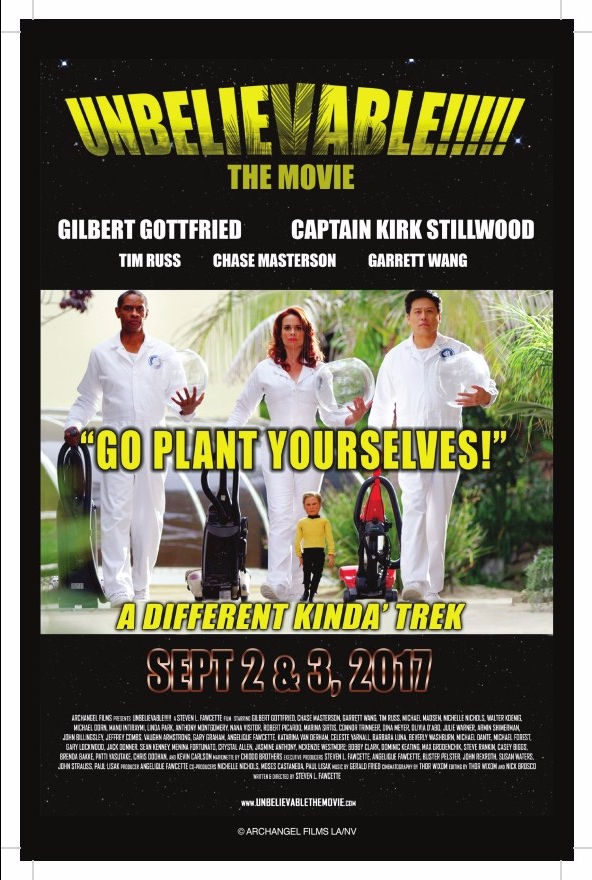 "Unbelievable features an all-star cast including Chase Masterson, Garrett Wang, Tim Russ, Nichelle Nichols, Robert Picardo, Marina Sirtis, Michael Dorn, Nana Visitor, Walter Koenig, Linda Park, Connor Trinneer, Manu Intiraymi, Dina Meyer, Olivia d'Abo, Julie Warner, Armin Shimerman, Jeffrey Combs, John Billingsley, Dominic Keating, Max Grodenchik, Casey Biggs, Brenda Bakke, Patti Yasutake, McKenzie Westmore, Anthony Montgomery, Vaughn Armstrong, Gary Graham, Steve Rankin, Michael Dante, Jack Donner, Michael Forest, Sean Kenney, Gary Lockwood, BarBara Luna, Beverly Washburn, Celeste Yarnall, Bobby Clark, Jasmine Anthony, Crystal Allen, Menina Fortunato, and introducing Katarina Van Derham, Producer/Actress Angelique Fawcette, and Singer/Songwriter Emily L. Stanton.
Joining the trek alums in the film are comedian Gilbert Gottfried and Michael Madsen. The screening will feature Executive Producer/Producer ANGELIQUE FAWCETTE (who also stars in the film), Executive Producer/Writer/Director STEVEN FAWCETTE, Executive Producer PAUL LISAK, and special guest, rapper BONECRUSHER!
The films score is composed by Original Trek series composer Gerald Fried with musicians Tommy Morgan and Ross Garren.
Three astronauts along with their Leader Puppet Companion Captain Kirk Stillwood, travel to the Moon on a rescue mission to determine the fate of two Aeronautical Space Systems (A.S.S.) comrades who have not been heard from in several days. The individuals they find at the Lunar Base are not whom they appear to be and, through acts of trickery and deception, nearly succeed in killing our heroes. The four return to find that everyone on the planet has been transformed into a exotic plant-life. These KILLER plant-aliens have conquered Earth and now seek to destroy the last remnants of humanity! The astronauts fight back and soon discover how to rid themselves of the alien threat.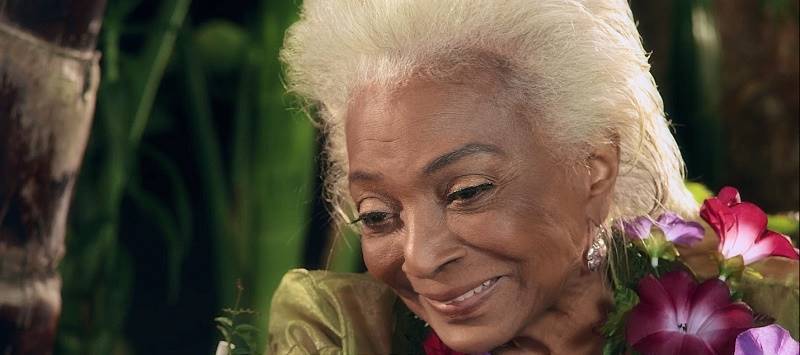 Dragon Con will host free screenings of "Unbelievable" for attendees Saturday September 2nd at 8:00PM with an interview and Photo-Op with the screening to follow at 8:30PM. An encore Interview, Photo-Op and screening will be held Sunday, September 3rd at 9:30pm with the screening at 10:00pm. Both shows will be held at The Atlanta Hilton Galleria, Rooms 2-3 255 Courtland Street NE, Atlanta, Georgia, 30303.
Follow me on Twitter @superpoweredfan.