It is with an admittedly heavy heart that I have to report that actress Glenne Headly passed away today at the age of 62.
Headly starred in some of my favorite films both on the big screen and on television. She was filming the Hulu comedy series Future Man about a janitor who battles an intergalactic invasion.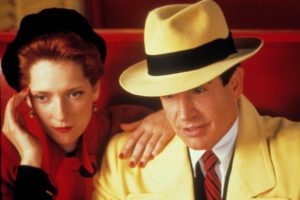 My first experience with Glenne Headly was in the 1990 film Dick Tracy, based on the comic strip. She played Dick Tracy's girlfriend Tess Trueheart. While the role could have easily been your run of the mill damsel in distress, Headly made Tess into someone with a brain and a strength of her own outside of her relationship with Dick Tracy.
My next on screen experience with Glenne Headly was in the HBO original movie And the Band Played On. The drama, based on the book by Randy Shilts, starred Headly as Dr. Mary Guinan, who with her fellow doctors and scientists have to deal with the oncoming of the AIDS crisis and the politics surrounding it. Headly played a character that was uniquely compassionate to the plight of the people she was trying to treat despite her detachment as a medical professional.
The next time she came to my attention in a role was in one of my favorite movies Mr. Hollands Opus. Headly played Iris, wife and mother but so much more. There were so many scenes that were memorable in her performance as she tried to both support her husbands dream of being a composer while at the same time keeping him grounded and engaged in the real world. In the rare moments where she vents her anger and frustration, Headly was emotionally powerful.
Glenne Headly was definitely a talented actor whose performances are still worth watching today.
@superpoweredfan on Twitter