Detective Comics #1076
DC Comics
Written by Ram V
Art by Jason Shawn Alexander
Colors by Dave Stewart
Letters by Ariana Maher
The Rundown: With days to go before the Batman is hanged, a crew forms to rescue him.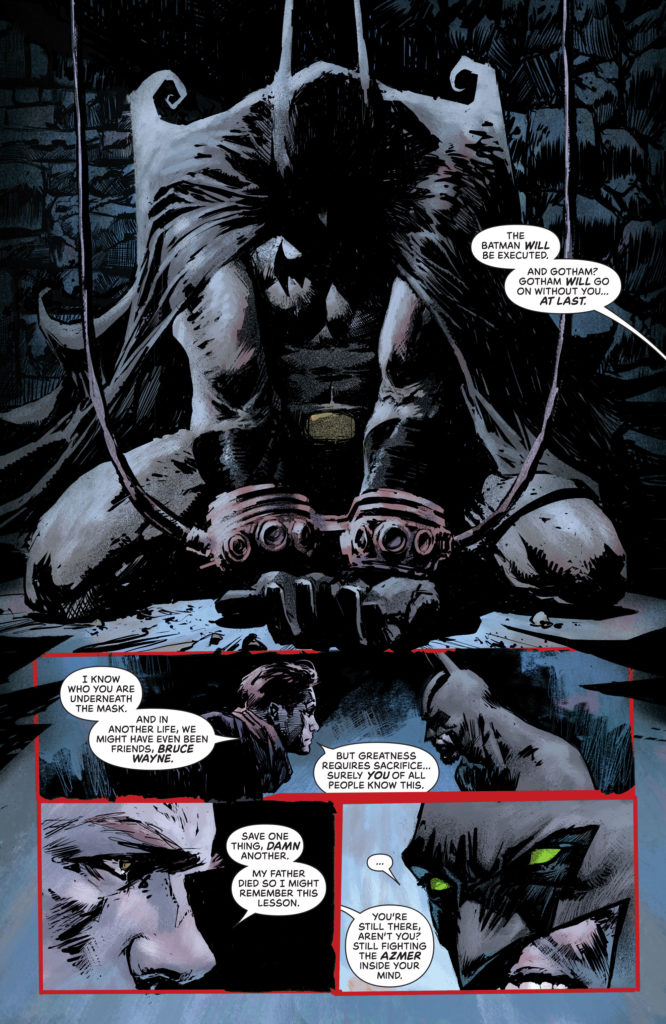 Batman has been scheduled for execution by the Orgham's and Arzen decides to pay him one last visit. Unfortunately, he doesn't realize that Bruce is more resilient than they imagined as he continues to fight the control of the demon inside him.
At the same time, a mysterious figure pays Catwoman a visit and tells her what it is about to happen to Batman. Selina takes to the streets to assemble a crew to bust him out with the first recruit being James Gordon.
The Story: An intense, engaging and compelling story from Ram V. I like seeing the plot revolve around the allies of Batman and seeing the character continue to be determined in his fighting against the control of the demon inside him is entertaining. The tone of the story is dark and builds on all of those elements to create a story that grabbed me as a reader.
The Art: Alexander delivers some great art in the issue. The visuals are dark and perfectly capture the tone of the story.