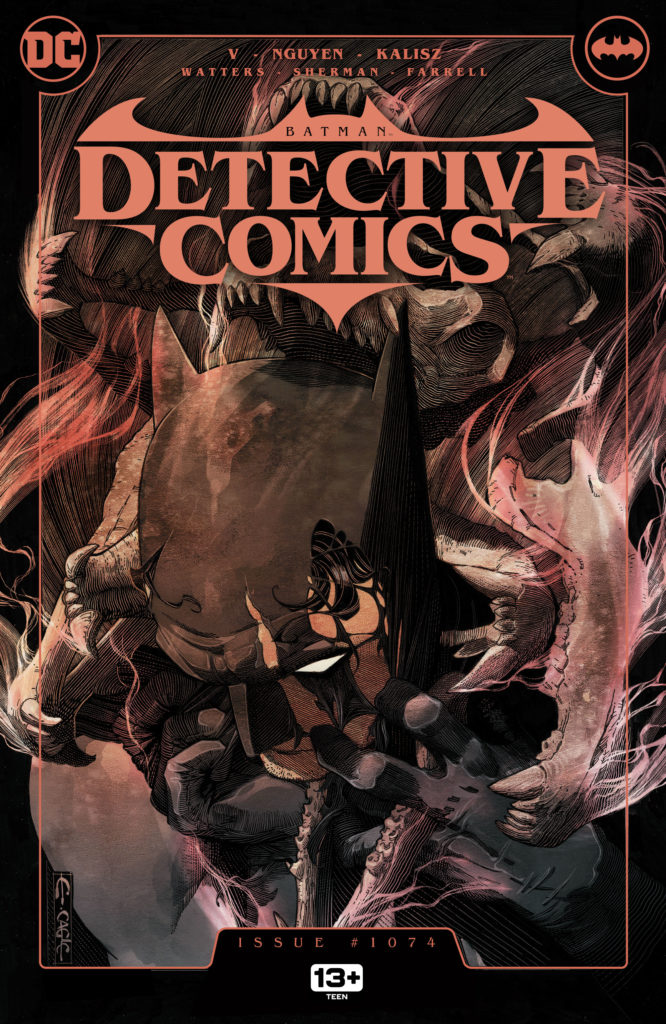 Detective Comics #1074
DC Comics
Written by Ram V
Art by Dustin Nguyen
Colors by John Kalisz
Letters by Ariana Maher
The Rundown: Batman continues to fight a dark influence while wreaking havoc across Gotham.
A new threat is emerging in the city in the aftermath of the Orgham explosion and it is the Dark Knight himself. As Batman fights the dark influence inside him, he cuts a swath of destruction among the criminal elements in the city.
As the Orghams continue to hunt for him and a determined detective with a connection to Batman seeks to help him, Bruce deals with moments from his past as he is influenced to give himself over to a potentially bigger threat.
The Story: Ram V crafts an engaging, complicated and enjoyable story for Bruce in this issue. I like that the effects of the Orghams are still with him and his hunt is personal in nature. The inner conflict is compelling and I really enjoy that the one person who is getting closer to the truth and actually wants to help Batman is someone not in the Bat Family.
The Art: Nguyen's art is perfect in both style and visual tone. It captures the emotions of the moment as well as delivers on the dark nightmare Bruce is living.