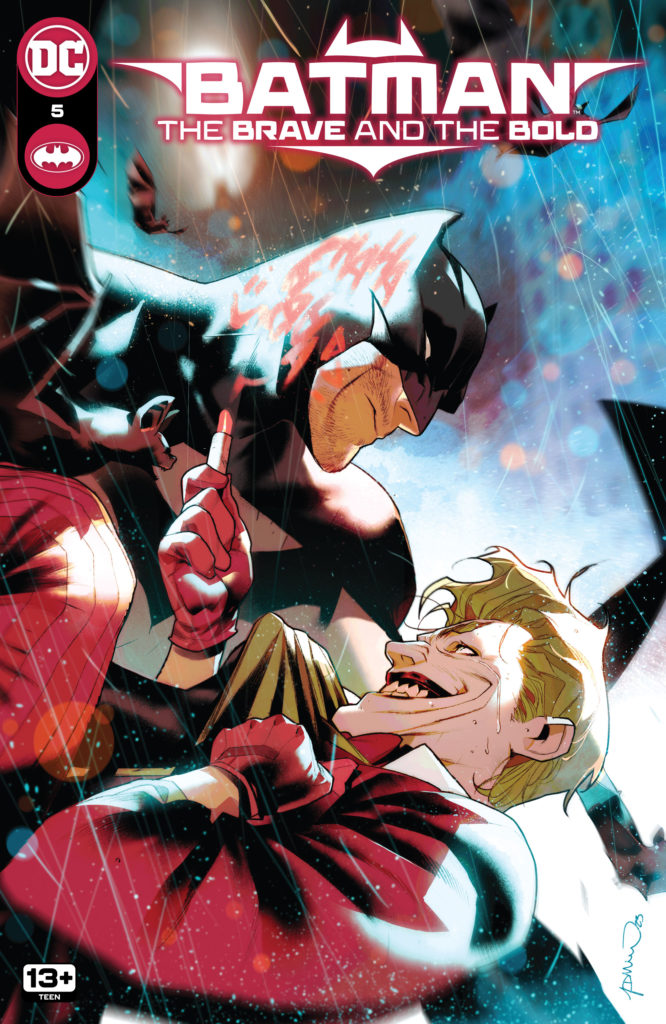 Batman The Brave and the Bold #5
DC Comics
Written by Tom King, Ed Brisson and Rob Williams
Art by Mitch Gerads, Jeff Spokes, Stefano Landini and Jorge Fornes
Colors by Mitch Gerads, Jeff Spokes and Antonio Fabela
Letters by Clayton Cowles, Saida Temofonte, Simon Bowland and Clem Robins
The Rundown: Four new stories highlight the heroes and villains of Gotham and beyond.
Batman: The Winning Card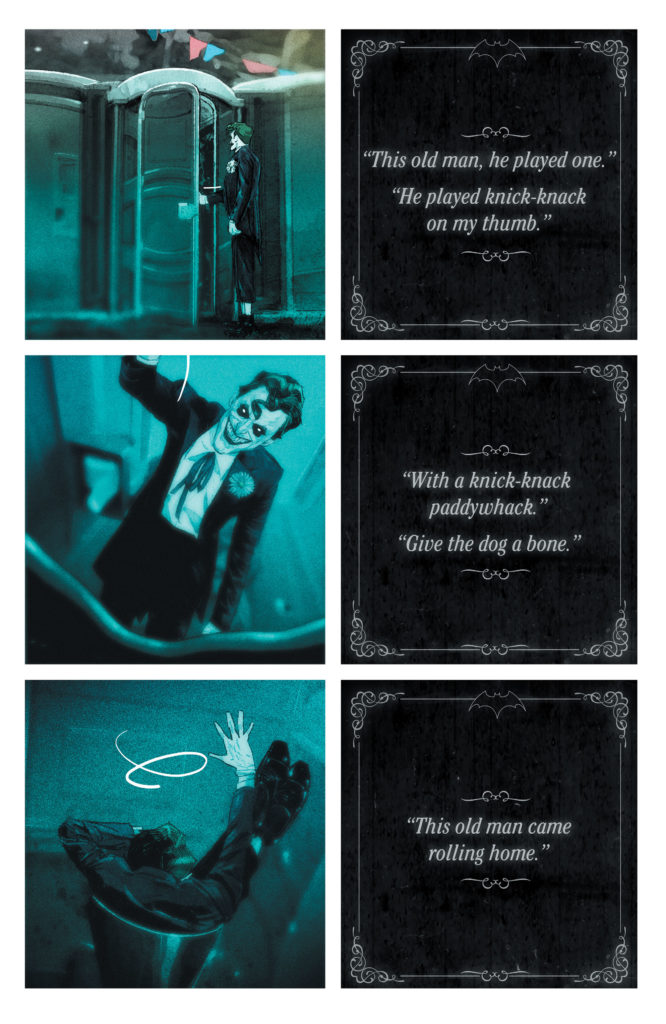 Joker continues his seemingly random killings, but a pattern begins to emerge for Batman. Unfortunately, his injuries during their last encounter stall his investigation and he might be too hurt to stop the next high profile murder.
King continues to craft a story that gives the Joker an almost supernatural menace and I love it. The contrast to Joker's rampage and Batman's healing is fantastic and gives great insight into the dynamic between him and Alfred. Gerads art is insanely beautiful and every moment is filled with visual suspense.
Stormwatch: Down with the Kings
The team's mission to acquire a powerful weapon will pit them against a literal god who has taken it for his own ends. As the team battles the entity, the truth is revealed about their actual mission as well as who is really pulling the strings.
Brisson continues to deliver a great story with great action throughout, but the premise continues to be one that I find hard to get behind. The entire notion of starting a conflict with the Justice League for some twisted notion of the "greater good" just rings hollow and tired to me and Waller is becoming a bigger threat than any villain in the universe.
Harcourt: Second Life
Harcourt continues her mission to bring down the man who killed her, but
Williams is crafting a thoroughly entertaining and suspenseful story for Harcourt in this story. The story delivers great action and thrills as well as deepening the mystery behind Harcourt's death and resurrection.
The Angel of Gotham
A young man trying to make a difference in Gotham City is killed and Batman is determined to find out who and more importantly, why.
I really enjoyed the dark, noir tone of this story. The plot is laid out beautifully as a detective story requiring investigation rather than action and it works. Fornes delivers beautiful art in the story as well and perfectly matches the tone and themes of the plot.