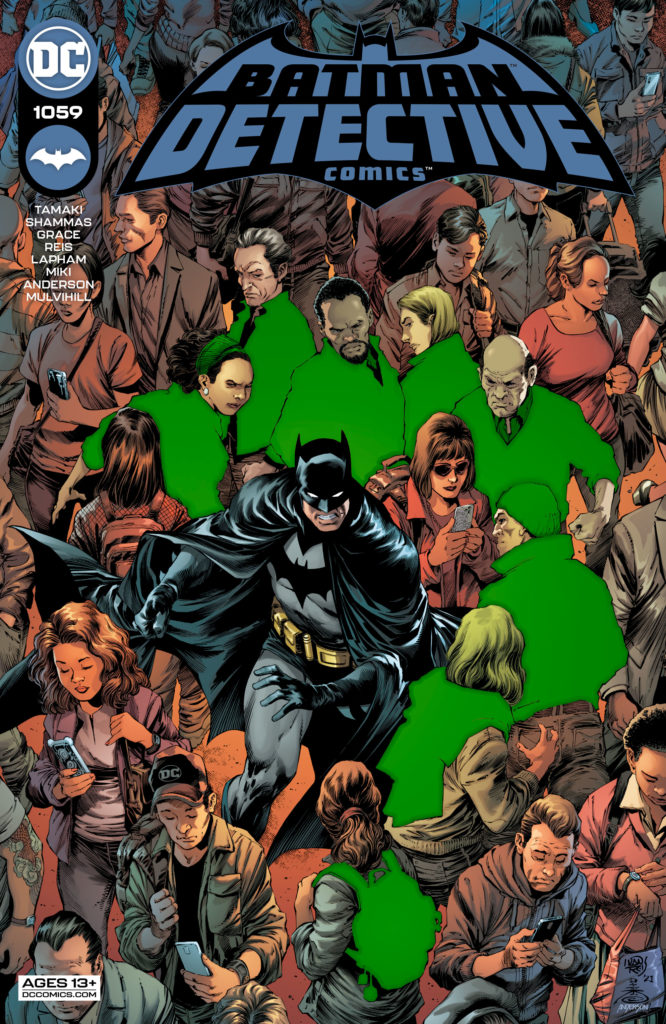 Detective Comics #1059
DC Comics
Written by Mariko Tamaki and Nadia Shammas
Art by Ivan Reis
Inks by Danny Miki
Colors by Brad Anderson
Letters by Ariana Maher
The Rundown: A series of serious crimes perpetrated by regular people seem to be connected to Gotham's newest morning show host.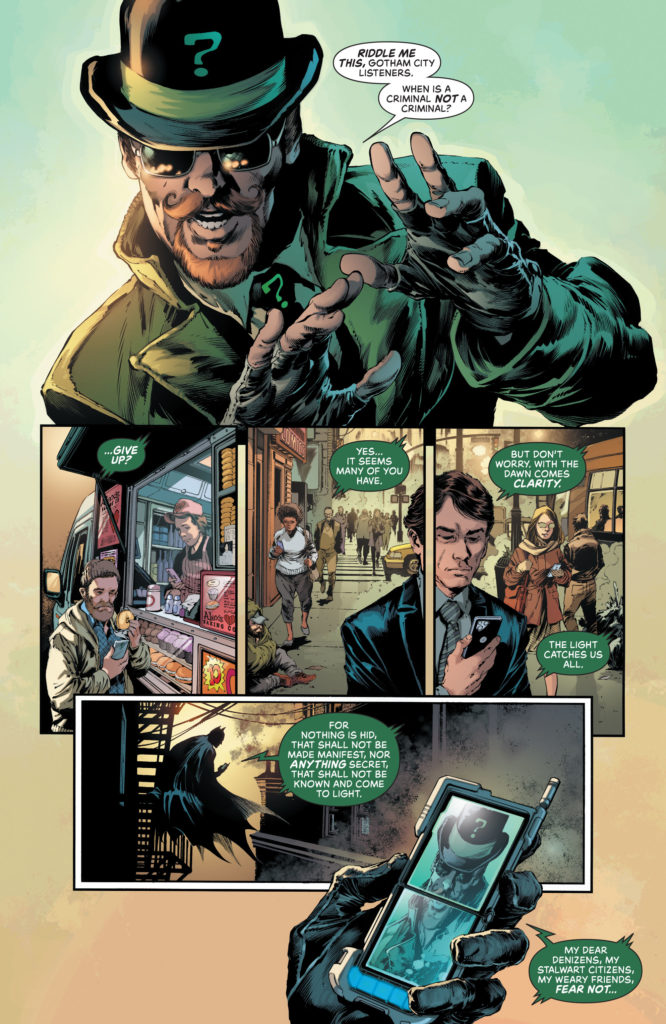 There's a new voice in morning radio in Gotham City and everyone seems to be listening, even the Batman. While everyone is listening to the man's message, Batman is more interested in waiting for the man's next riddle. At the same time, a criminal court judge discovers a bomb in her office prompting Batman to move in to defuse it. In the aftermath, a second device sends the judge to the hospital and Bruce Wayne to make an appearance.
In the aftermath, Riddler continues his show and begins to ask questions of Batman as more crimes from murders to gas attacks seem to point to regular citizens. A series of crimes that seemingly have no connection, but their intensity and the resurgence of the Riddler make Batman suspicious.
The Story: Tamaki and Shammas have the makings of an interesting and engaging mystery in this issue. The story is compelling and the players in it are intriguing as well. Batman is utilized well and the detective elements make me interested in where the story is going and what connection Riddler will have to the overall mystery.
The Art: Ivan Reis delivers some great, character-centric art in the issue. I like Riddler's new look and the action is visually thrilling.