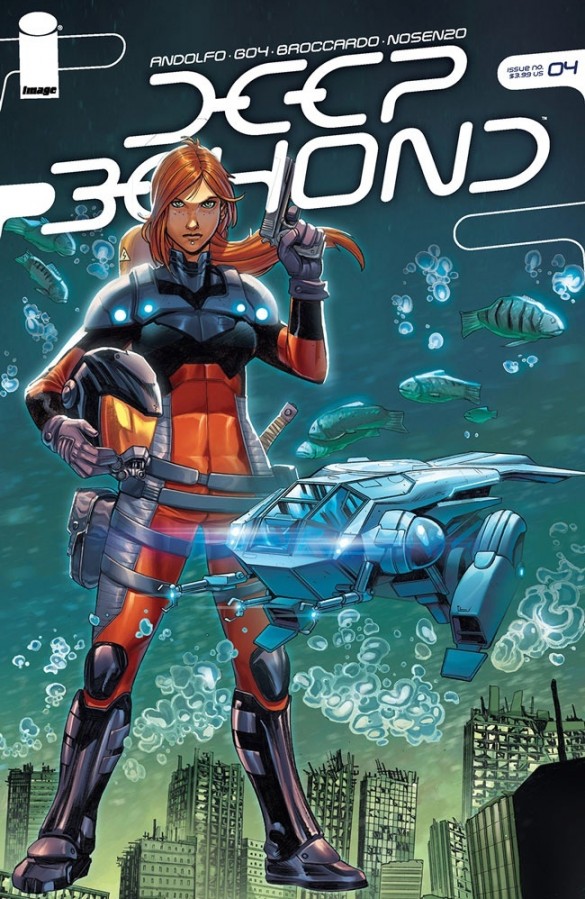 Deep Beyond #4
Image Comics
Written by Mirka Andolfo and David Goy
Art by Andrea Broccado
Colors by Barbara Nosenzo
Letters by Fabio Amelia

The Rundown: Paul, Jolene and Lucas continue to search for Pamela while being hunted by an elite team sent by Eve.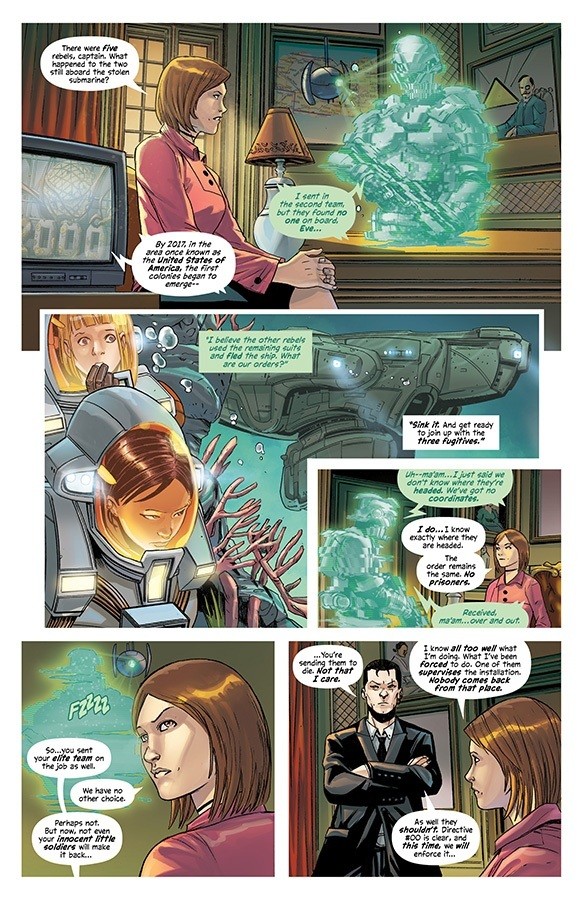 A narration of the events of 2000 is provided. Then, Eve has a strategic conversation with those under her charge. Meanwhile, Paul, Jolene, and Lucas recover from their last battle at an underwater station. The trio next discovers something shocking on the lower deck. When they play the last recorded message on one of the terminals, an important mystery is finally resolved. Then, they are descended upon by attackers. However, they are met by a new ally that helps them escape. The group must then decide whether to follow this stranger on a surprising journey.

The Story: This is a content heavy episode with many shocking reveals. And I was really impressed with the pacing. Although I never felt rushed or overwhelmed, the intensity and desperation of the characters was evident. This was a definite page turner, and I am excited to find out what happens next.

The Art: Detailed drawings are set amidst a color pallet of greens and oranges. The panels are intense and engaging. And the underwater scenes are beautifully done. This artwork in this issue really sets the tone for the story.