Dead Seas #2
IDW Publishing
Written by Cavan Scott
Art by Nick Brokenshire
Colors by Nick Brokenshire
Letters by Shawn Lee
The Rundown: A failed jailbreak will lead to a dangerous hunt.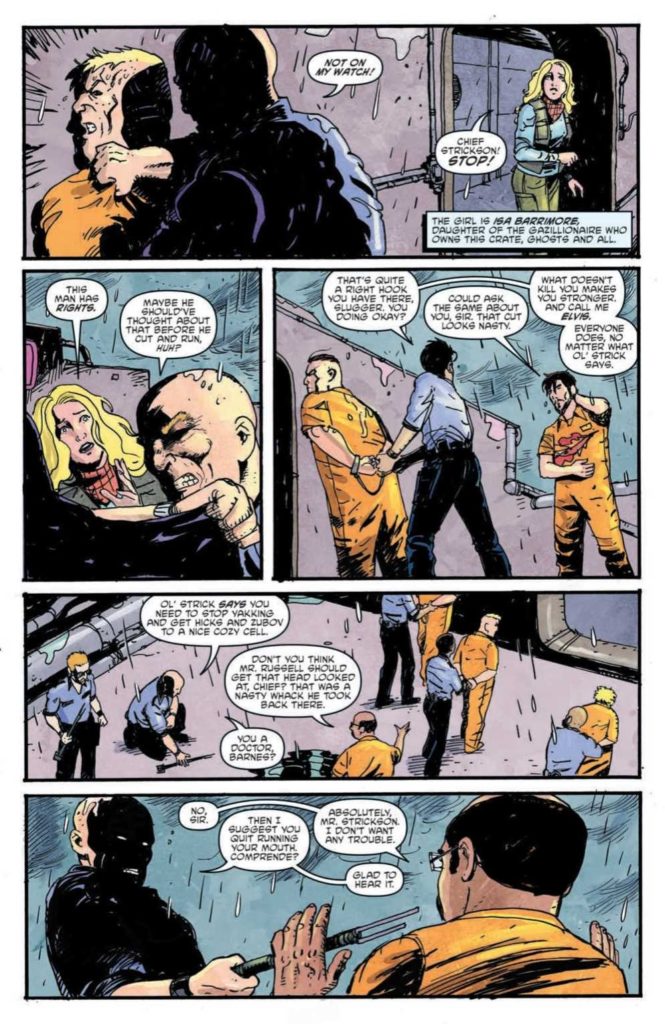 When one of the prisoners attempts a prison break at sea, Ortiz decides to stick to his plan and that means stopping it and siding with the guards. A move that will get him put on a special detail to track down the escaped ghost. At the same time, Isa continues her investigation into her father's ship and what they are doing on it, especially when she discovers there is mysterious hold that no one is allowed to enter.
Ortiz and another prisoner find the missing ghost and manage to wrangle it back into containment, Isa makes her way deeper into the ship and discovers that a member of the crew is working with pirates. Pirates who cause an explosion when they try to stop Isa. An explosion that will mean very bad things on a ship filled with people and angry ghosts.
The Story: Scott continues to craft an entertaining mystery in this issue. I find myself wanting to know more about the characters and their motivations as well as uncovering the mystery at the heart of the story. The story has great tension throughout and an edge that kept me intrigued. The cliffhanger ending has a great build up and I look forward to seeing what happens next.
The Art: Brokenshire delivers some dramatic and visually engaging art throughout the issue. The environment of the series is brought to brilliant life in the art.