Dark Spaces: Good Deeds #4
IDW Publishing
Written by Che Grayson
Art by Kelsey Ramsay
Colors by Ronda Pattison
Letters by Rus Wooton
The Rundown: Jean's investigation is heating up as more mysteries are revealed about the town.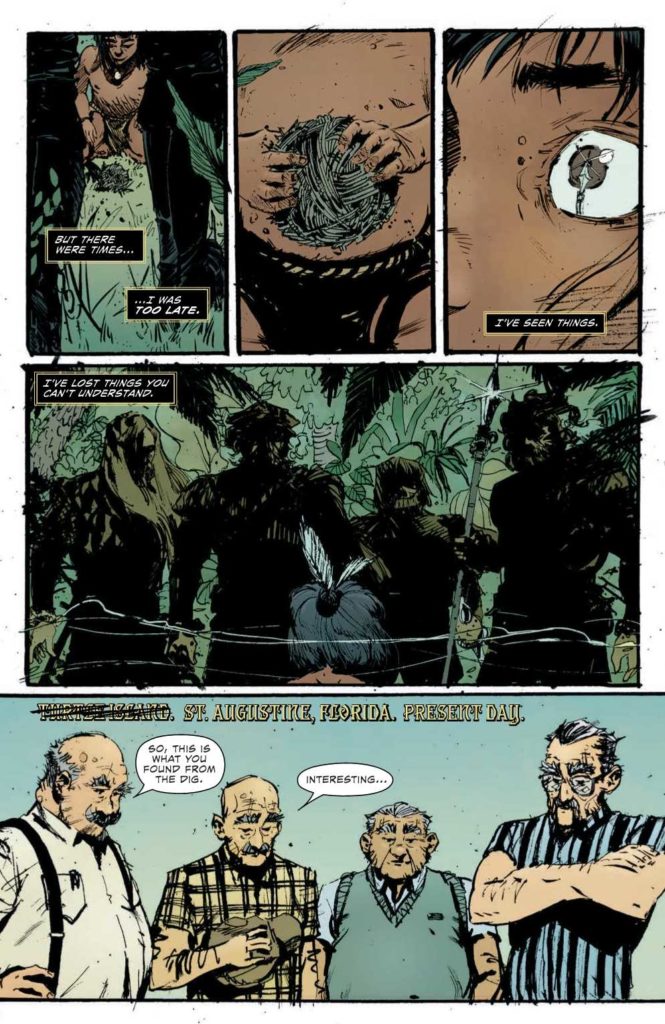 Jean races to the hospital to visit Cheyenne in the wake of her attack. After talking to each other, Jean commits to staying until the mystery is solved. At the same time, the dig site reveals some strange objects that connect to a lost village and possibly the town leaders themselves.
As Jean learns that the school janitor might be involved in events, she follow him only to discover something disturbing beneath the town as the opening of the diner takes a dangerous turn when Cheyenne's mother is attacked.
The Story: Grayson is crafting a wonderfully rich and engaging mystery in this series and this issue expands on that mystery while adding more layers and suspense. I continue to enjoy the events and how they unfold as well as the backstory that seemingly informs the events happening in the present. The issue continues a compelling mystery that I am excited to keep exploring.
The Art: Ramsay delivers some fantastic art throughout the issue. The visuals beautifully capture the suspense of moments while also showcasing the world of the characters.