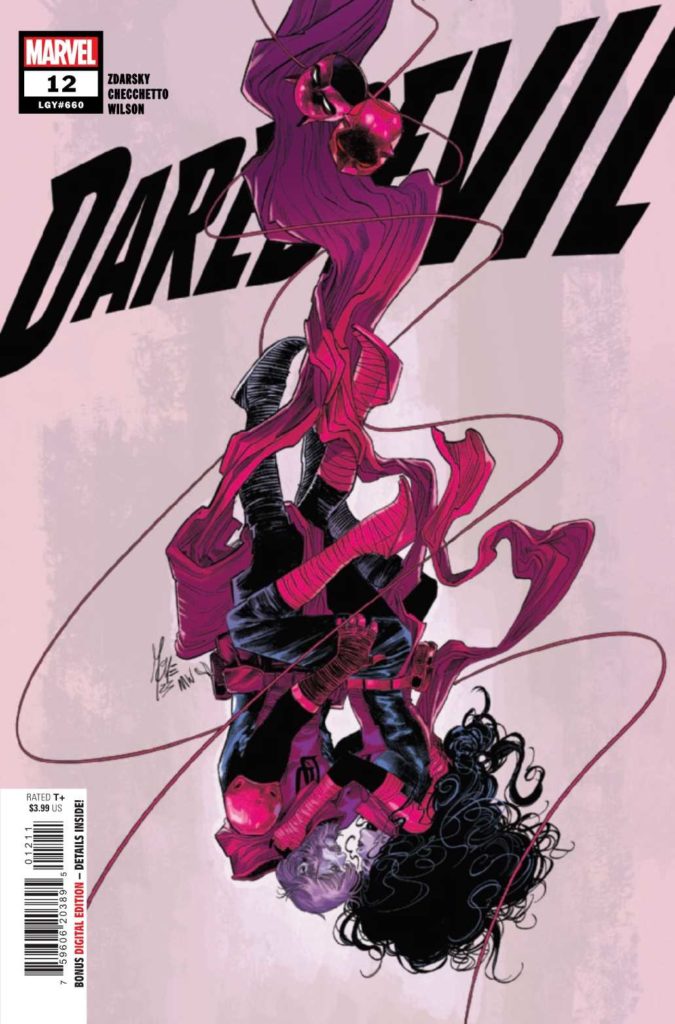 Daredevil #12
Marvel Comics
Written by Chip Zdarsky
Art by Marco Checchetto
Colors by Matthew Wilson
Letters by Clayton Cowles
The Rundown: Matt decides to end the threat of the Beast forever, but first he has to get past his wife.
After everything that has happened with the Fist, Matt Murdock has come to a decision. One that will not only give a friend a chance at happiness and redemption, but will force him to confront the Beast that has been a part of his existence as Daredevil the entire time.
Unfortunately, Elektra will not let him go so easily into the hell of the Beast and attempts to stop him. A confrontation that will give Matt an insight into their shared past, his love for her and his resolve to stop the Beast once and for all.
The Story: I absolutely loved the pacing, style and passion of this story from Zdarsky. It is a fantastic distilment of everything that makes Daredevil and Matt Murdock so interesting and engaging as a character. There are so many interesting and intriguing themes going on throughout the issue and the confrontation with Elektra had me on the edge of my seat. Not only that, but the end of the issue made me excited to see where this story goes next and happy that I can't predict anything about it.
The Art: Checchetto's art is fantastic. The fight between Matt and Elektra had the visual beauty and style of a dance being played out on the page and the final moments of the issue were visually satisfying and exciting to see unfold.