Creepshow #3
Image Comics
Written by L Marlow Francavilla and Ariela Kristantina
Art by Francesco Francavilla and Jorge Corona
Colors by Jean-Francois Beaulieu
Letters by Pat Brosseau
The Rundown: Two new tales of terror are revealed.
Hair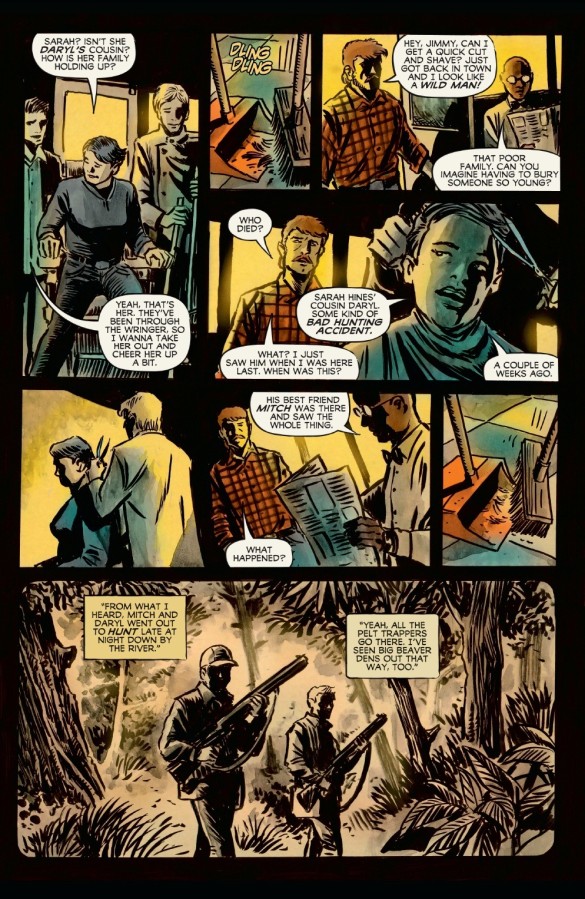 Jimmy the Barber lives a solitary life making friends with the local animals that frequent his house. In town , he is the local barber who cuts everyone's hair and listens to all of the gossip. Gossip that seems to be lately about the series of grizzly murders in the woods of local hunters. Murders that Jimmy knows are related to something that is living beneath them that doesn't like being hunted.
A fun and entertaining short that delivers on mystery and terror with fantastic art that not only complements the story but beautifully sets the mood and tone of the tale.
The Bridge
A group of friends on vacation make a stop at a small island to check out the local temple. A temple they are warned has a strict dress code and customs. Alexis decides to ignore the rules in order to get the perfect pics of her swimsuit for her social media following. A decision she will quickly regret when she becomes a permanent part of the scenery.
Fun, classic horror that has a great winking tone to modern readers coupled with awesome art that is beautifully detailed.