Captain Marvel: Dark Tempest #1
Marvel Comics
Written by Ann Nocenti
Art by Paolo Villanelli
Colors by Java Tartaglia
Letters by Ariana Maher
The Rundown: Carol takes on a potential threat in space while an earthly threat begins to grow.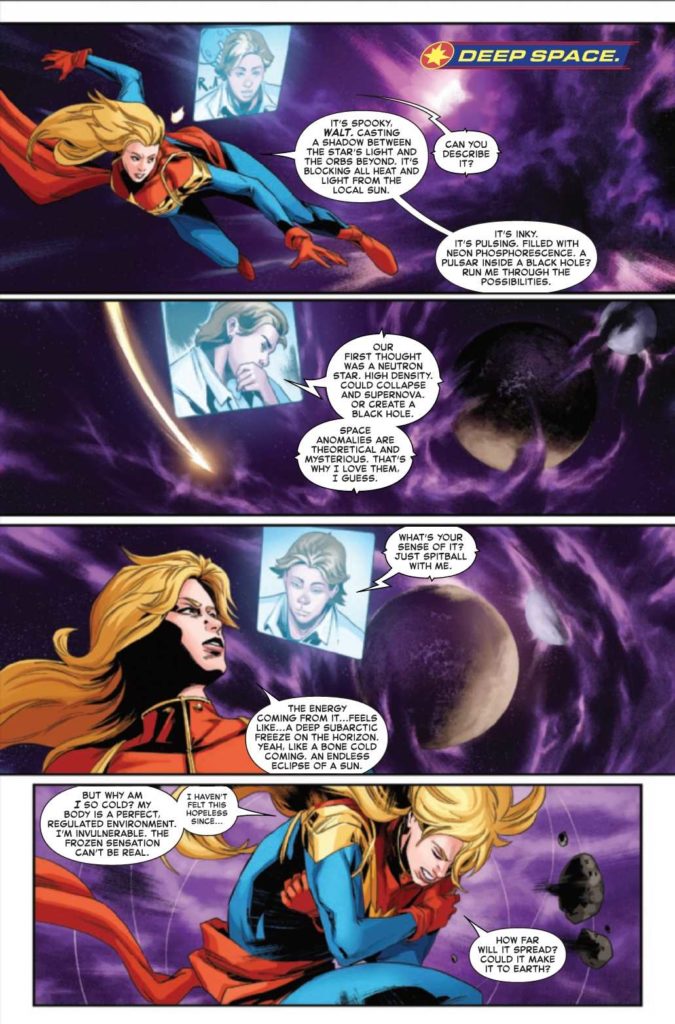 Carol is taking some time off to spend with family and friends in her hometown. When an intergalactic threat emerges, she suits up to see what it is. After stopping it, she returns home to pay a visit to a local youth center to speak with the kids.
At the same time, a former villain decides to take his anger at tech to a new level and gets some unexpected help from a mystery woman who might be connected to Carol's recent deep space adventure.
The Story: Nocenti crafts an interesting story in this issue. The villain is intriguing. Other than that, the story is incessantly preachy. That doesn't make it bad per se, but it can be a little too much at times. Between the Nitro storyline and his rage against tech, the new villain working with the space entity for unknown reasons and the nihilistic kids in the center, there is just too much going on to focus on what the story is actually about. Hopefully the next issue will have more focus.
The Art: Villanelli delivers some beautifully detailed and visually immersive art in the issue. I love the look of the characters and the style has some great energy to it that kept me engaged.