Captain America: Symbol of Truth #8
Marvel Comics
Written by Tochi Onyebuchi
Art by Ig Guara
Colors by Jesus Aburtov
Letters by Joe Caramagna
The Rundown: Sam continues his fight in Mohannda while Joaquin struggles with his own war at home.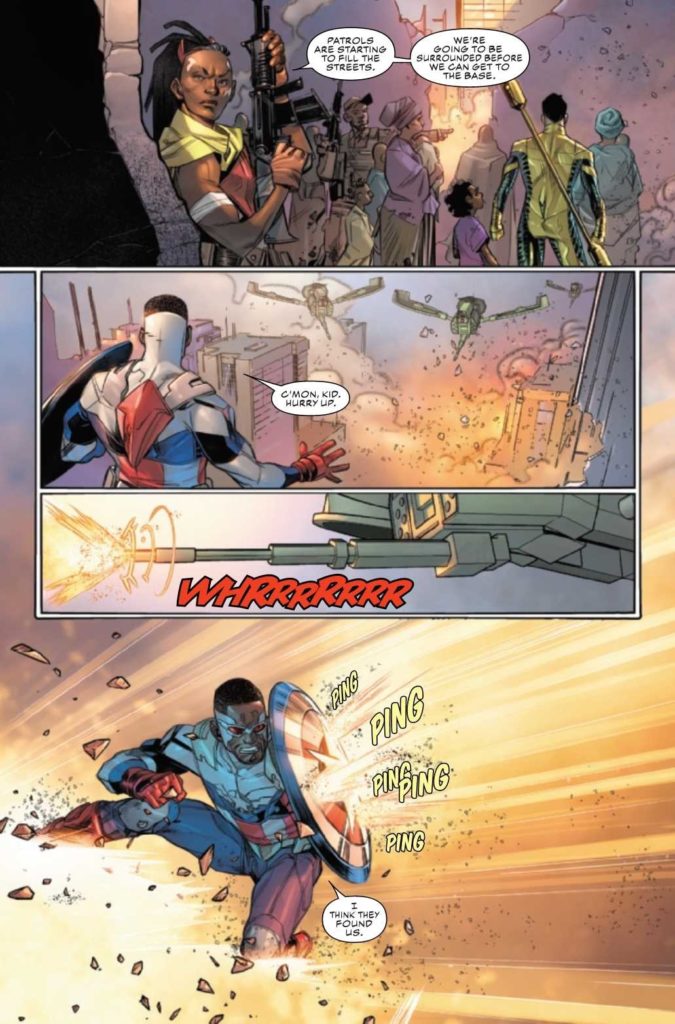 The war in Mohannda continues as Sam and Nomad fight to protect a group of refugees trying to escape the conflict. After buying them time to reach their secret base, Sam and Nomad clash over Captain America's tactics. When they reach the rest of the resistance, they discover not only a familiar face among them, but that Sam's actions in Wakanda have a direct link to what and who they are facing.
At the same time, Joaquin struggles with the mutation taking over his body. A mutation that is making him violent. As he deals with his impulses, he escapes the hospital and goes looking for help and safety.
The Story: Onyebuchi crafts an intense story in this issue. Beyond the great action, there are some great character moments with Sam being confronted about his tactics and the damage they are causing to others. Joaquin's story is compelling and I love how both sides of the struggle are framed as well as how they are both connected to the bigger arc.
The Art: Guara delivers some beautifully detailed art in the issue. The action is visually thrilling and there are some great visually emotional moments as well.