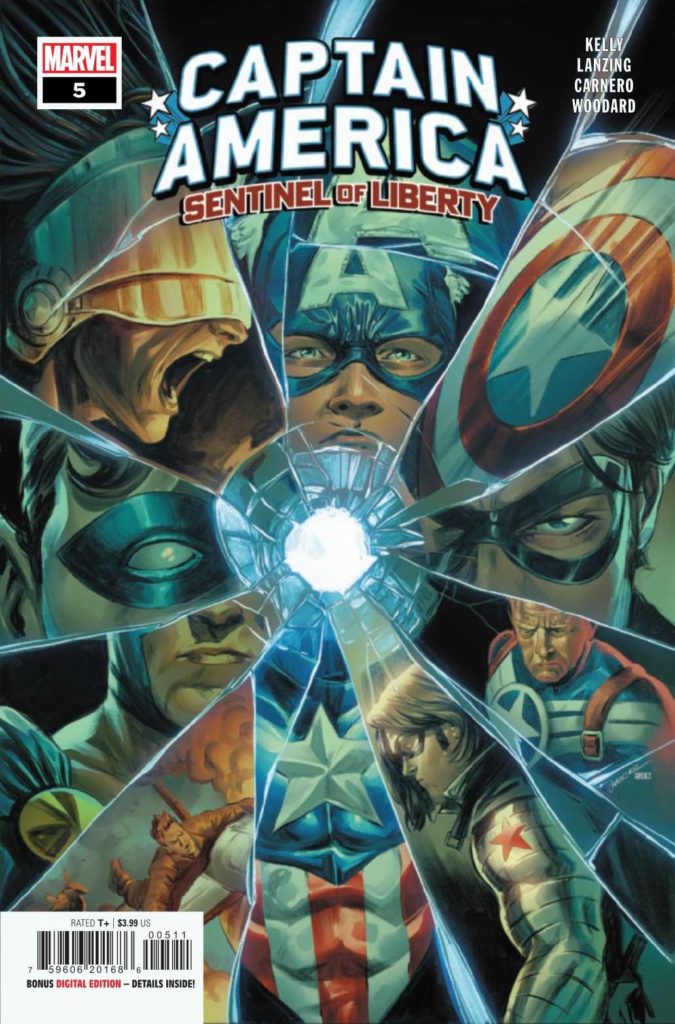 Captain America: Sentinel of Liberty #5
Marvel Comics
Written by Jackson Lanzing and Collin Kelly
Art by Carmen Carnero
Colors by Nolan Woodard
Letters by Joe Caramagna
The Rundown: Steve and Bucky take the fight to the Outer Circle, but their mission becomes personal for one of them.
The members of the Outer Circle meet in person to discuss the status of their dangerous and global game. At the same time, Steve Rogers and Bucky head into space to find the location of the Outer Circle's hidden base with the help of Redacted. When they find it, they proceed with their plan.
Captain America and Bucky infiltrate the compound and find themselves facing off against troops that have no choice but to fight to the death. Both Steve and Bucky also find themselves face to face with a member of the Outer Circle and Bucky reveals the real reason he has been hunting them.
The Story: Lanzing and Kelly brilliantly tap into levels of tension that make the story exciting from start to finish. I love the build up within the story. I love how Steve is utilized within it. I love the revelations about Bucky and how the story takes a darker turn when Bucky is at odds with Steve about the choice he has decided to make. A great story arc that continues to be riveting and engaging.
The Art: Carnero delivers great energy in the art. It beautifully captures the tone of the story and impresses with awesome details and action.