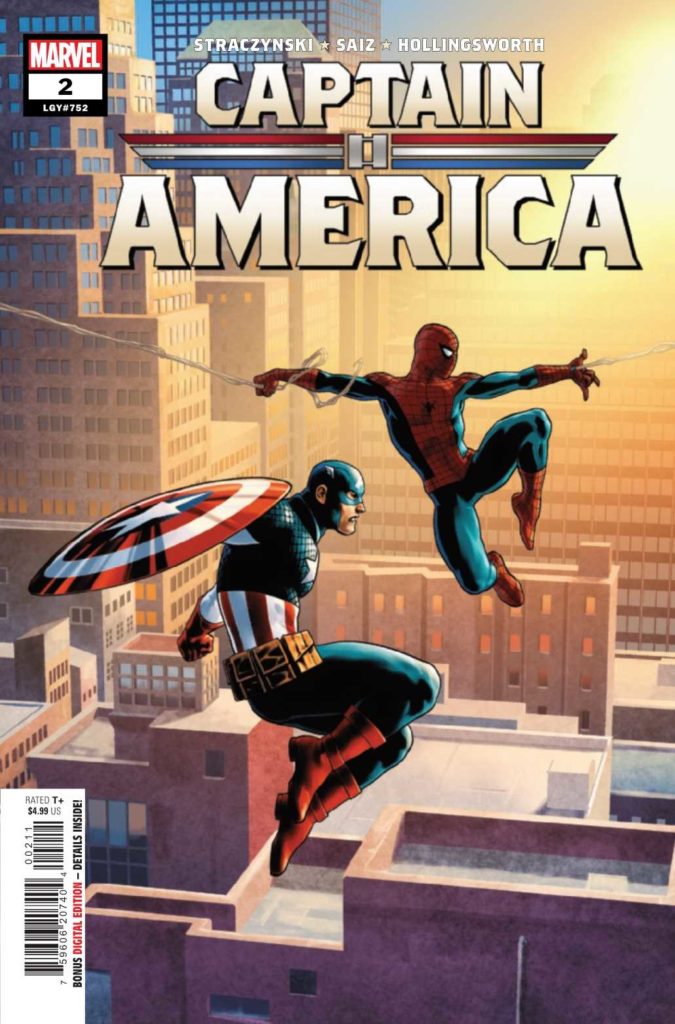 Captain America #2
Marvel Comics
Written by J. Michael Straczynski
Art by Jesus Saiz
Colors by Matt Hollingsworth
Letters by Joe Caramagna
The Rundown: Steve Rogers stands up to Nazis on his home turf while a threat in the present targets Captain America.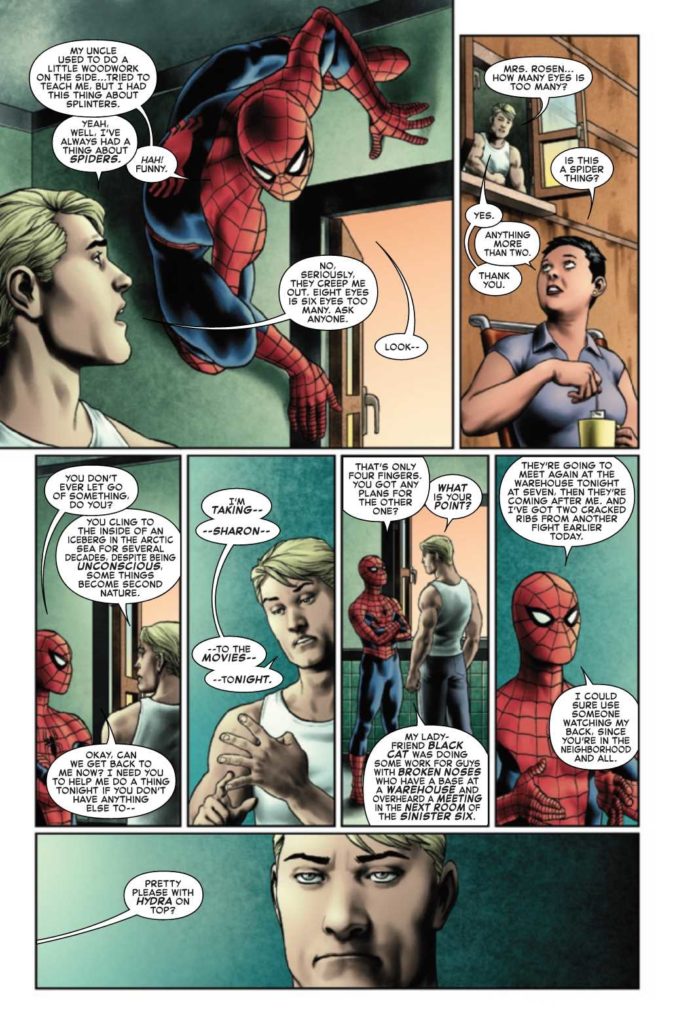 In the past, Steve finds himself at a Nazi rally in Brooklyn and pays the price for standing up to fascism. A price he has no problem paying when innocent people are threatened right outside his home.
In the present, Steve continues the renovations on his building and gets a visit from Spider-Man. At the same time, Lane continues his plans while also recruiting someone to target Captain America and others.
The Story: An impressive follow-up that adds more layers to the story and the characters within it. I like the contrasting narratives of Steve's life in the past and the proliferation of Nazis in America and how the present story connects to everything Steve is. There is also a great moment with Spider-Man in the issue that is fun. I look forward to seeing how this story evolves.
The Art: Saiz has a brilliant art style that works perfectly with the shifting time periods. The imagery has a classic comic feel while also elevating the visuals for the present.