Startup Company Console Edition, the hit business sandbox simulation from developer Hovgaard Games and publisher 2Awesome Studio that sold more than 400k units on Steam, celebrates its grand opening today on PlayStation 5|4, Xbox Series X|S, and Nintendo Switch.
Disrupt industries as a CEO leading a startup with a small, humble team. Develop a new dating app for singles, threaten social media giants with an innovative new platform, or create and maintain a fresh gaming streaming service. Grow from a loner with an idea into an industry titan, but it takes more than just a good leader to thrive.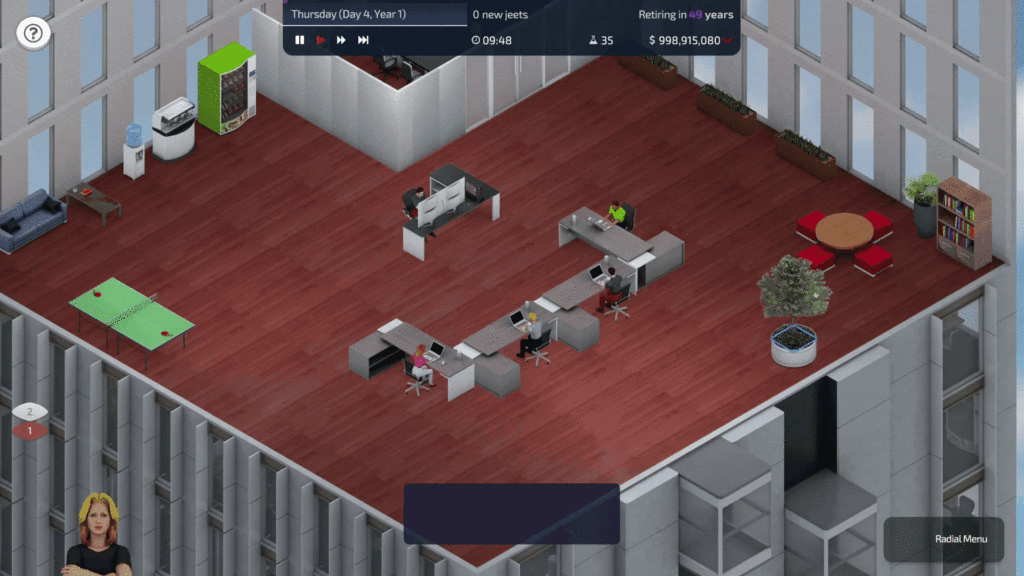 Hire and train a team of Researchers, Developers, and Designers to achieve maximum productivity. Expand employee responsibilities, promote and compensate the best team members with an increase in salary, and part ways with those who don't turn out to be a good fit. Discover new features to implement and consider how the company can best grow from its investments before making the next move.
With a happy workforce and an evolutionary workload, sit back and watch profits soar. Decorate the office to be the best environment for employee productivity and continue to renovate as the company grows in head count. Rearrange the office layout, set up server rooms with appropriate cooling, and upgrade in-office technologies to keep up with the competition.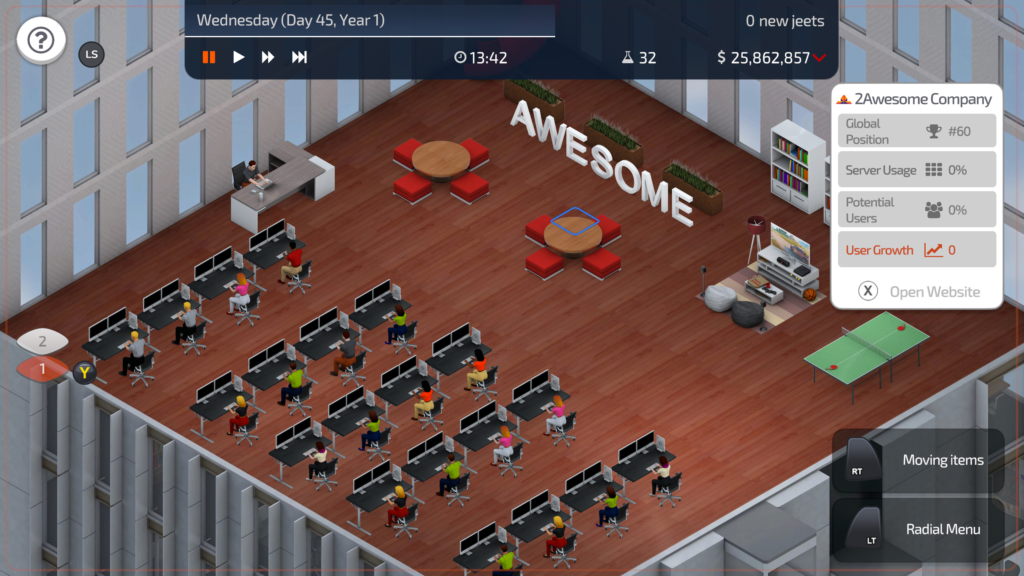 "Startup Company Console Edition utilizes a never-before-seen game engine, optimizing the experience for consoles," said Jonas Hovgaard, Founder, Hovgaard Games, "In addition to revamped menus, refreshed console controls, and updated UI and user experience, consoles players can look forward to frequent post-launch updates featuring a new language."
Startup Company Console Edition releases today for $12.99 on PlayStation 5|4, Xbox Series X|S, and Nintendo Switch with a celebratory, limited time 10% discount on Xbox and Nintendo platforms. It supports English, French, German, Spanish – Spain, Brazilian Portuguese, Simplified Chinese, Russian, Turkish, Italian, Hungarian, Korean, Japanese, Dutch, Czech, and Polish languages.