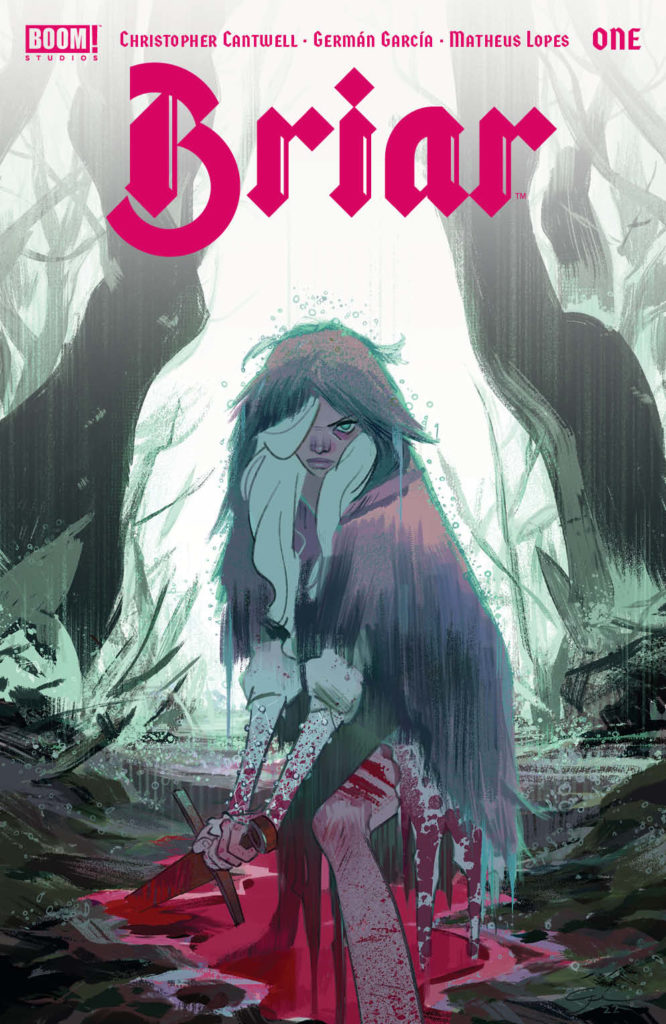 Briar #1
BOOM! Studios
Written by Christopher Cantwell
Art by German Garcia
Colors by Matheus Lopes
Letters by Andworld Design
The Rundown: Briar Rose wakes from a curse and discovers a new and dangerous world.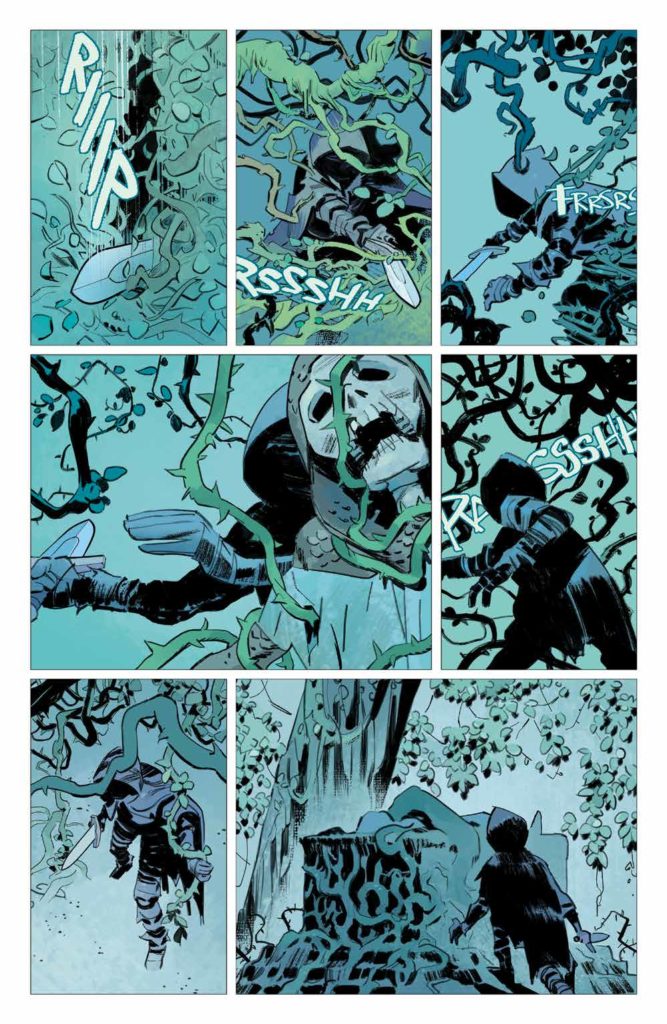 A legendary story takes a dark twist when Princess Briar Rose's privileged palace life comes to an abrupt end when she pricks her finger on a spinning wheel and falls into a deep sleep. Unfortunately, things take a different turn while she's asleep with her father expanding the kingdom through bloody war and her getting married to a prince without knowing it.
A hundred years later, the princess is awakened by a mystery kiss and discovers that her world has literally and metaphorically fallen apart. She finds herself in a world filled with monsters, killers and a dark prophecy that she is the center of. A world she is afraid to fall asleep in ever again.
The Story: Cantwell offers an intriguing look at a classic tale. The story is engaging and the circumstances surrounding the character are interesting. There are some great twists throughout the story and the world Cantwell is building drew me in as a reader and made me interested in seeing more.
The Art: Garcia delivers some beautiful art that transports the reader into a new, lush and visually powerful world.