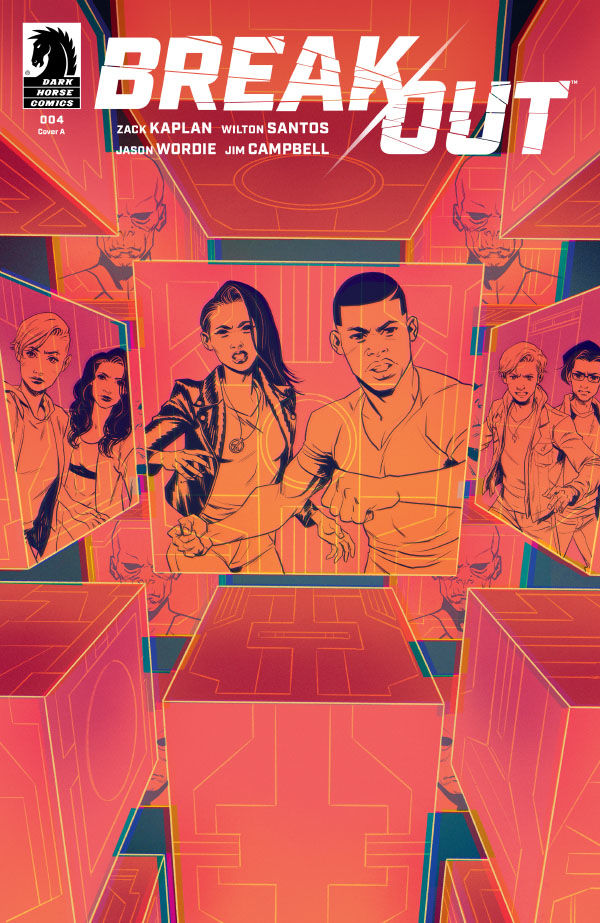 Break Out #4
Dark Horse Comics
Written by Zack Kaplan
Art by Wilton Santos
Colors by Jason Wordie
Letters by Jim Campbell
The Rundown: Liam and his friends have one last chance to save the captured kids, but it will cost them.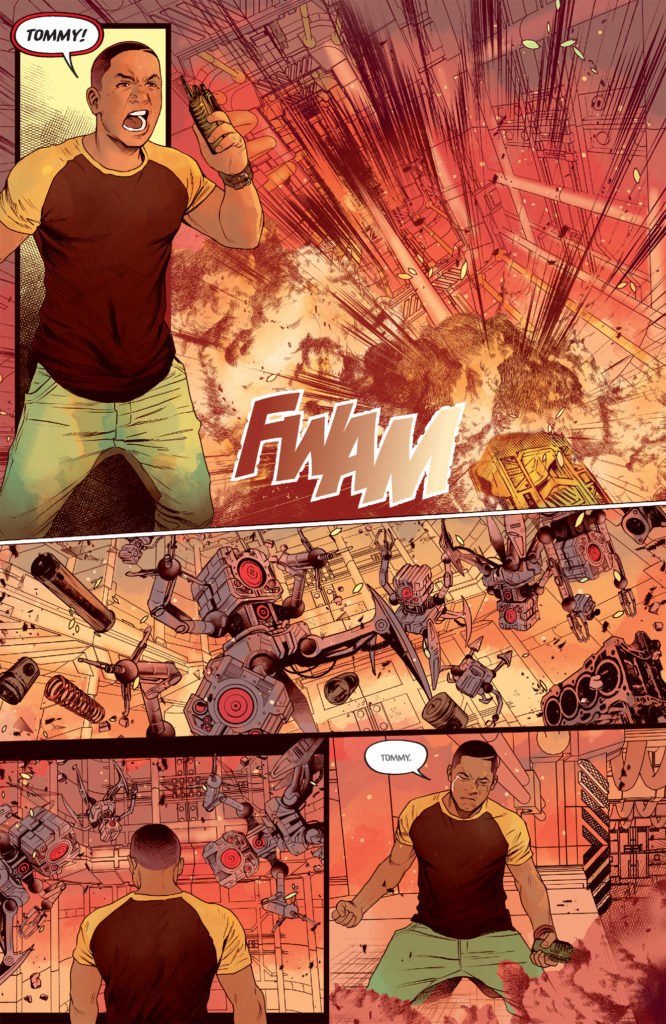 After learning the truth about the aliens who have been holding them prisoner, Liam and his brother Tommy manage to escape, but getting all the kids off the cube presents a bigger problem and they are running out of time. Tommy decides to give them all a chance. A chance that will lead Liam to leave his friends behind and go in search of the aliens in charge.
After being scanned by the drone he reprogrammed, he is confronted by the alien. After telling it that there is a bomb on board the ship, he is taken to the rest of the aliens and shown the device they are using to take the energy from the kids. After a tense standoff, Liam and the others will have one chance to escape and send the aliens a final message.
The Story: Zack Kaplan brings this story to an exciting and entertaining conclusion. The story is filled with great action, emotion and character moments and I was engaged with every moment in the issue. I love the characters a lot and would love to see them return in some way. The story comes to a great resolution for the characters while leaving the door open for more adventures.
The Art: Santos delivers some beautifully detailed and exciting visuals throughout the issue. The action is fantastic and I love the energy of the imagery.