Break Out #3
Dark Horse Comics
Written by Zack Kaplan
Art by Wilton Santos
Colors by Jason Wordie
Letters by Jim Campbell
The Rundown: Liam and his friends begin their plan to rescue their friends.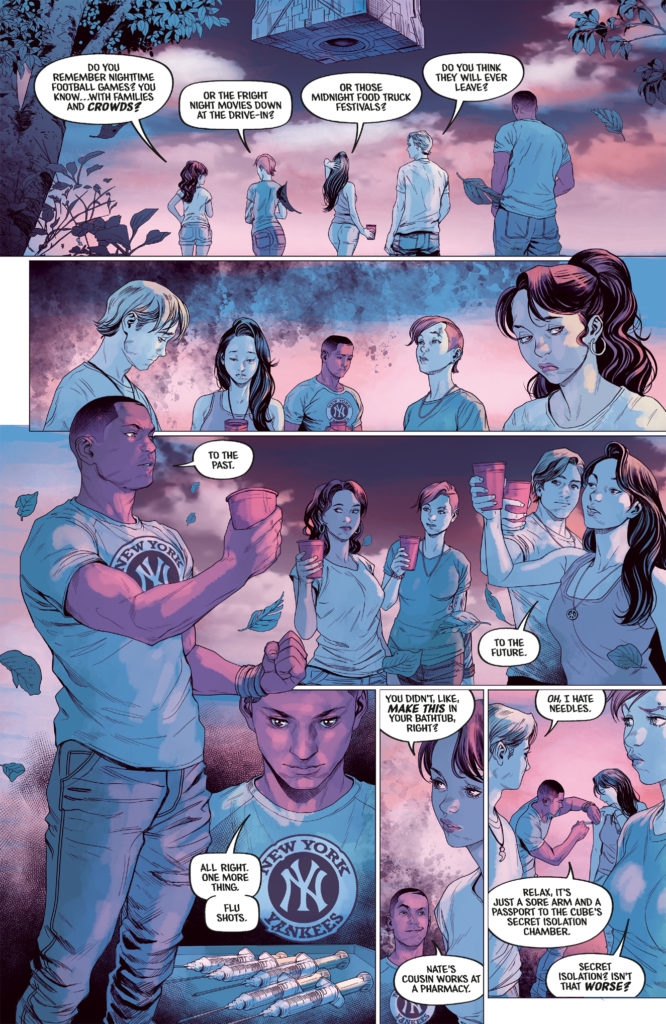 Liam and his friends meet one last time before they get taken to the cubes. A meeting that will begin their plan to liberate the people close to them and escape. A plan that will require precision as they are taken on board and moved into an area where they can work freely.
As they put their plan into action, the team breaks up to not only access the internal controls of the craft, but also the security systems and the robots that patrol the ship. After disabling the systems, they discover that they can free everyone. A move that will make things more difficult when the alien on board the ship decides to strike back.
The Story: Kaplan jumps into the action in this issue and I love how every moment unfolded. The story is laid out like a heist movie or a great prison escape movie and there is some great tension throughout the plot. The pace is wonderful and I love both the moral dilemma Liam is facing as well as the alien threat and what it means for their plan.
The Art: Santos delivers some beautifully detailed art throughout the issue. The visuals brilliantly capture the tension of the plot and how its characters are in actual peril.