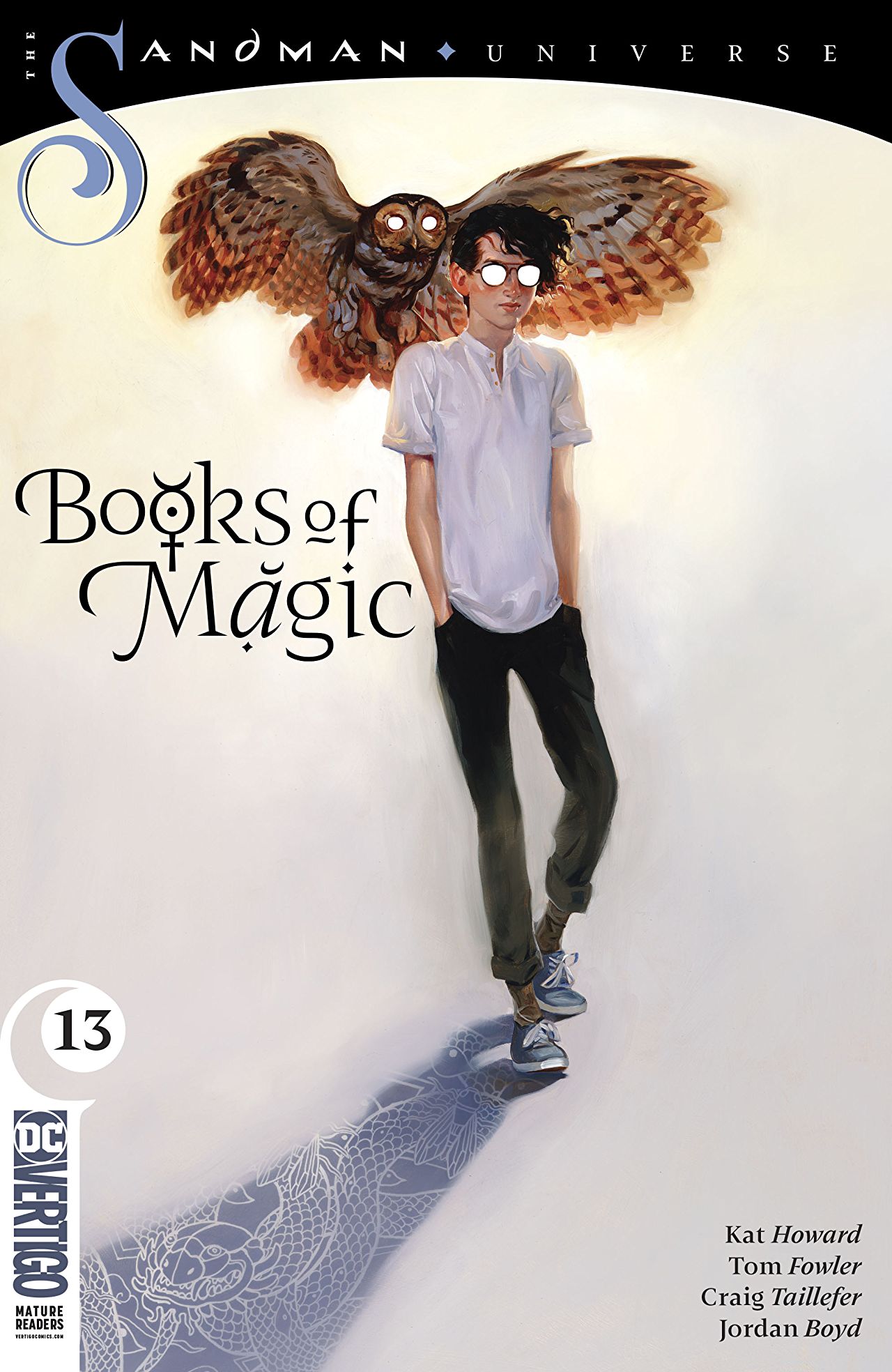 Books of Magic #13
DC Vertigo Comics
Written by Kat Howard
Art by Tom Fowler
Colors by Jordan Boyd
Letters by Todd Klein
The Rundown: More forces gather behind the scenes with the fate of Tim Hunter in the balance and the boy himself works to find a way to cure someone close.
Tim is desperate to remove the spells that are making his dad almost comatose. Using his skills in magic and his ability to build, he fashions a pair of glasses that will allow him to see the magic around him, especially the spells bound to his dad. After unsuccessfully trying to remove them with his skills, he will find that spending time with his father might be exactly what both of them need.
At the same time, Ellie finds herself recounting Tim's confrontation with Mr. Davies again to a new face. Someone in authority both in the magical world and in the real world will pay a visit to Rose to remind her of her duty and responsibility if Tim makes the wrong choice. It's a meeting that will have more meaning than she thinks as a dark presence is finally released to go after Tim.
The Story: Howard cuts through the bigger story to spend more time with Tim and his father in this issue and that's what I enjoyed about it. After the last issue, Tim's personal struggles with the darkness growing inside him will need the kind of counterbalance that someone close to him can provide and it looks like every potential ally to Tim is either afraid of him or plotting behind his back. Howard balances those story elements perfectly in this issue.
The Art: Fowler delivers some great images throughout the issue and the final panels are ominous and memorable.