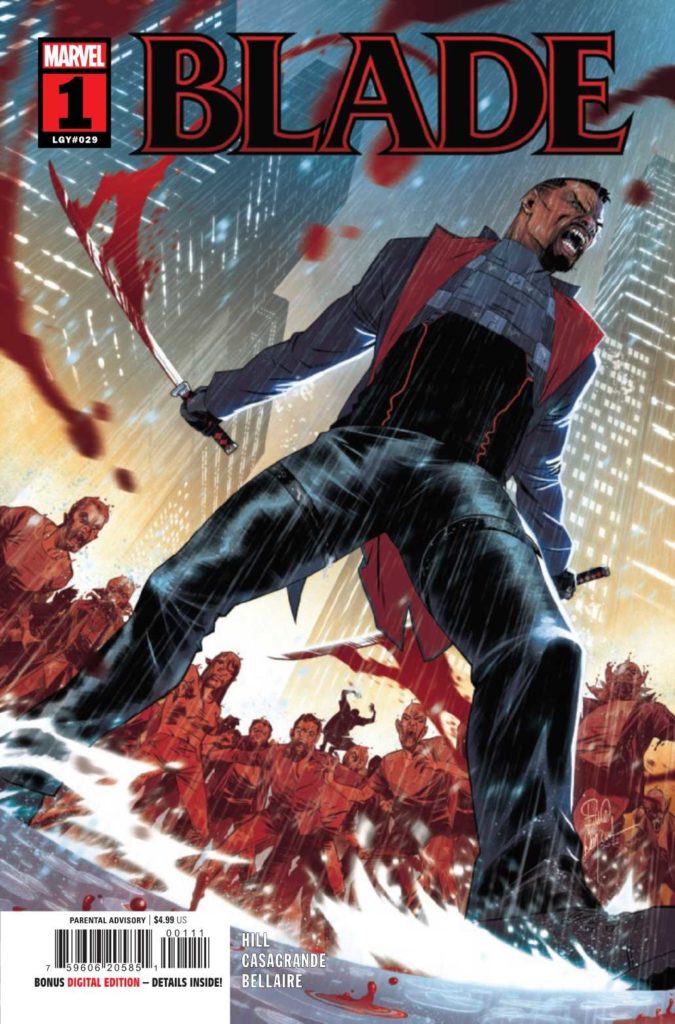 Blade #1
Marvel Comics
Written by Bryan Edward Hill
Art by Elena Casagrande
Colors by Jordie Bellaire
Letters by Joe Sabino
The Rundown: Blade is tasked with protecting a woman that all the forces of darkness want dead.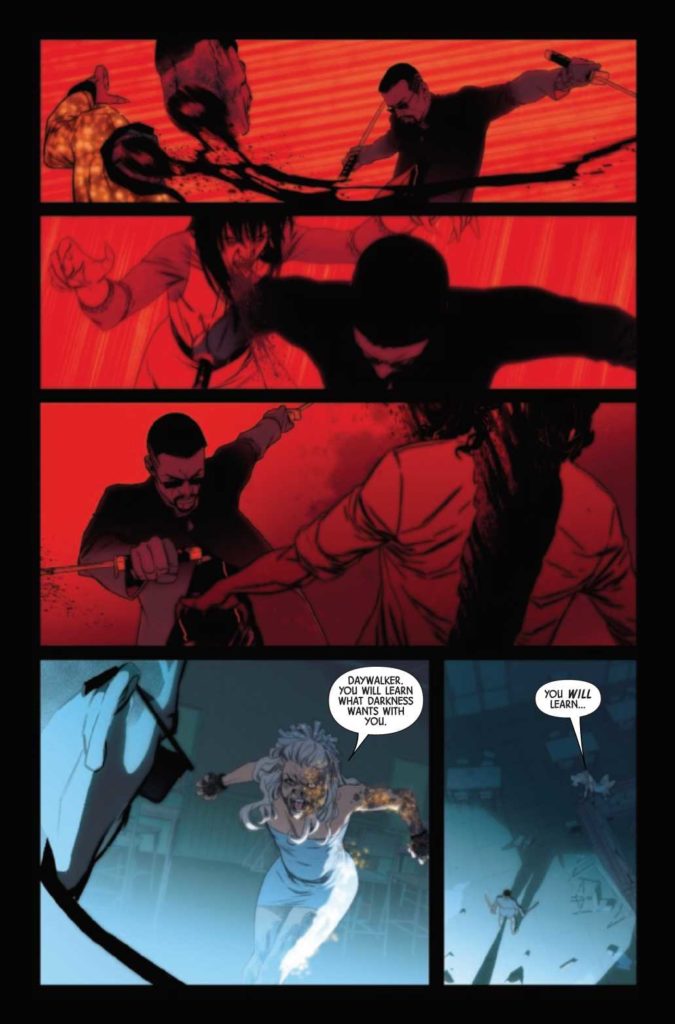 A young woman finds herself in a club late at night and is terrified when it turns out to be one populated by vampires. When Blade crashes in and takes them out, he takes the woman with him because he's been tasked with keeping her safe.
After trying to determine why the forces of both vampires and others want her dead, he takes her to the home of a friend only to find an assassin waiting. As Blade takes out the killer, he discover too late that the woman he's protecting is holding a dark secret.
The Story: Hill delivers a solid first issue filled with the action, spectacle and darkness I want from a Blade comic. The action is intense and fun. The story has layers of dark intensity to it that is immediately captivating to me as a reader. I like seeing Blade be the victim of his own hubris and power. I was hooked with the first few moments of the issue and the rest of the story did not disappoint.
The Art: Casagrande delivers beautiful art throughout the issue. I was a huge fan of her art in the Black Widow series and this first issue brings that same visually compelling and dynamic style to every action filled and scary moment.