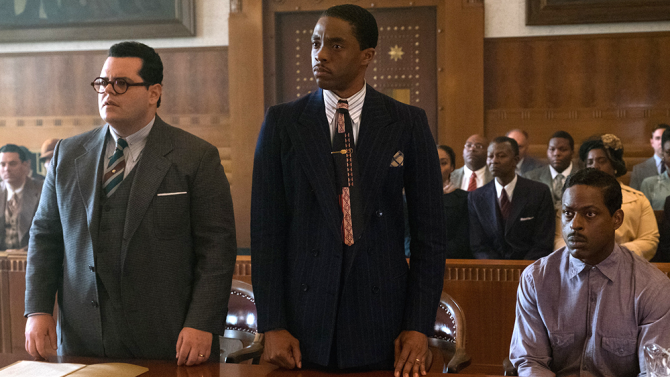 Before he was the history making attorney of Brown vs Board of Education. Before he was the first American-American Supreme Court Justice, Thurgood Marshall was a practicing attorney in Jim Crow era America.
Black Panther star Chadwick Boseman plays the Justice as a young man in a film directed by former Black Panther comic book writer and Director Reginald Hudlin. The film also stars Josh Gad (Beauty and the Beast), Kate Hudson (Deepwater Horizon), Dan Stevens (Beauty and the Beast) and Sterling K. Brown (This is Us).
The film recounts Marshall's early career and one of his most controversial cases involving a black man (Brown) accused of the rape and attempted murder of his employer's white wife (Hudson). The case garnered national headlines at the time and brought Marshall into the forefront as a Defense Attorney.
Marshall is set for release in theaters October 13, 2017
Follow me on Twitter @superpoweredfan.