Black Mirror
Netflix
Season 6
TV-MA

Black Mirror returns after a long hiatus. After producers chose to temporarily discontinue the series due to the harsh reality of the Covid-19 pandemic, the show makes its highly anticipating comeback in a full season release. This five episode season consists of disparate tales of the darkness of humanity. In a cheeky and self-reflecting anecdotal punch, the streaming service, Streamberry, appears as twisted version of Netflix.

Joan is Awful
Run Time 56min
A management employee's life is ruined when a global streaming service giant turns her daily activities into a television program. As she fights to regain her privacy, she learns a difficult lesson regarding contractual agreements.
This star studded episode features an array of popular actors such as Selma Hayak and Annie Murphy. I was particularly impressed with the way this narrative makes fun of its platform while presenting a treatise on the dangers of signing privacy agreements to apps and social media. Overall, I found this episode to be thought provoking and surprisingly uplifting.

Loch Henry
Run Time 54min

In the late 1990s, a shocking event causes a small, picturesque Scottish town to lose all its tourism. Decades later, filmmaker Davis McCurdle and his girlfriend set out to make a documentary on the story that leads to a horrifying discovery. John Hannah appears as Richard.
Phenomenal acting is at the forefront of this quiet, yet horrifying thriller. I was particularly impressed at the subdued, realistic performances that left me on the edge of my seat. Also, I would be remiss if I did not mention the themes of capitalism and trauma porn that permeated the narrative.

Beyond the Sea
Run Time 1hr 20min
In 1969, two astronauts juggle life on Earth and in space. When a tragedy strikes, the two must find a way to cope with the situation…and each other.
Although I felt this episode ran a bit long and was at times rather predictable, I was nonetheless absorbed in this disturbing tale of violence and human coping methodology. The story line was well thought out and the relationship building was perfectly executed.

Mazey Day
Run Time 40min
After her photos lead to the death of a celebrity, a photographer decides to quit journalism. However, the chance at fortune leads her to take a job tracking down a disappeared movie starlet who was secretly involved in a hit and run.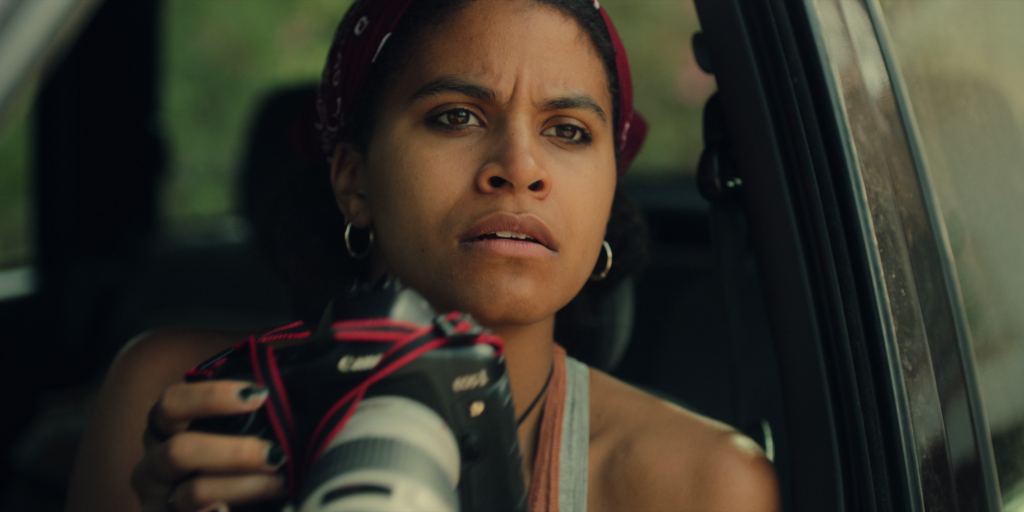 In a narrative set in the mid 2000's, Zazzi Beats stars as Bo in this infuriating story that follows the life of a member of the paparazzi. While her targets are no saints, the sheer violation of privacy and disregard of humanity is on full display as several characters choose fortune over their own safety. In true Black Mirror form, this story has an ending even darker than its introduction.

Demon 79
Run Time 1hr 14min
A timid salesperson in the late 1970s accidentally summons a demon that gives her a deadly task. She must then determine a way to prevent a global disaster.
I really found this episode interesting and relatable. The portrayal of casual racism including certain microaggressions were realistic and unfortunately very similar to today's society. This provocative piece was my favorite episode of the season.