Big Game #2
Image Comics
Written by Mark Millar
Art by Pepe Larraz
Colors by Giovanna Niro
Letters by Clem Robins
The Rundown: As heroes begin to investigate the truth about the past, the villains make their next move.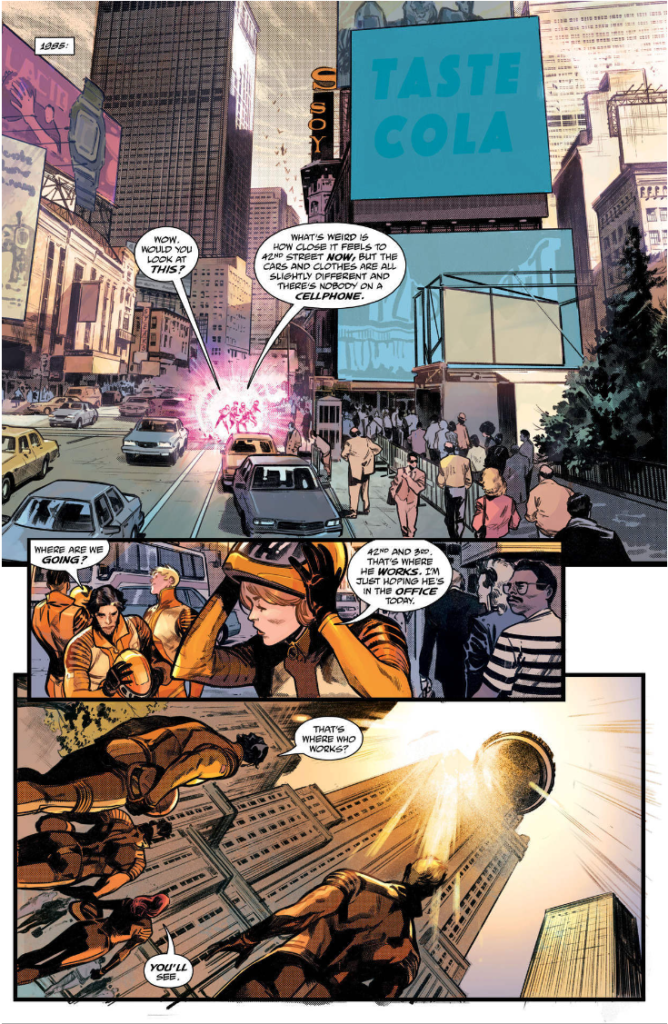 Edison finally starts to believe that there is validity to the story he was told. A belief that will prompt him to enlist the help of a couple of scientists with a time machine that takes them back to the year before everything on the planet changed. As they witness the marvel of a world they never knew, their return is met with violent resistance.
At the same time, Hit Girl's trip to her local comic book shop is interrupted by the arrival of Eggsy who is trying to stop her from being assassinated by snipers from the The Fraternity. Meanwhile, the Ambassadors respond to an emergency call and find themselves face to face with Nemesis who has stolen all their powers.
The Story: I must admit I was blown away by this issue. Not only was I not expecting the heightened levels of violence within the story, but I did not expect how emotional I would get over those moments. Millar continues to craft a story filled with surprises, shocks and fantastic reveals that pull me in as a reader. I love the contrast of pitting characters you love against characters you love to hate. Millar is a singularly gifted storyteller and this series is quickly becoming one of my favorites of the year.
The Art: Larraz delivers some fantastic art throughout the issue. The visuals perfectly capture the tone, action and violence of the story.