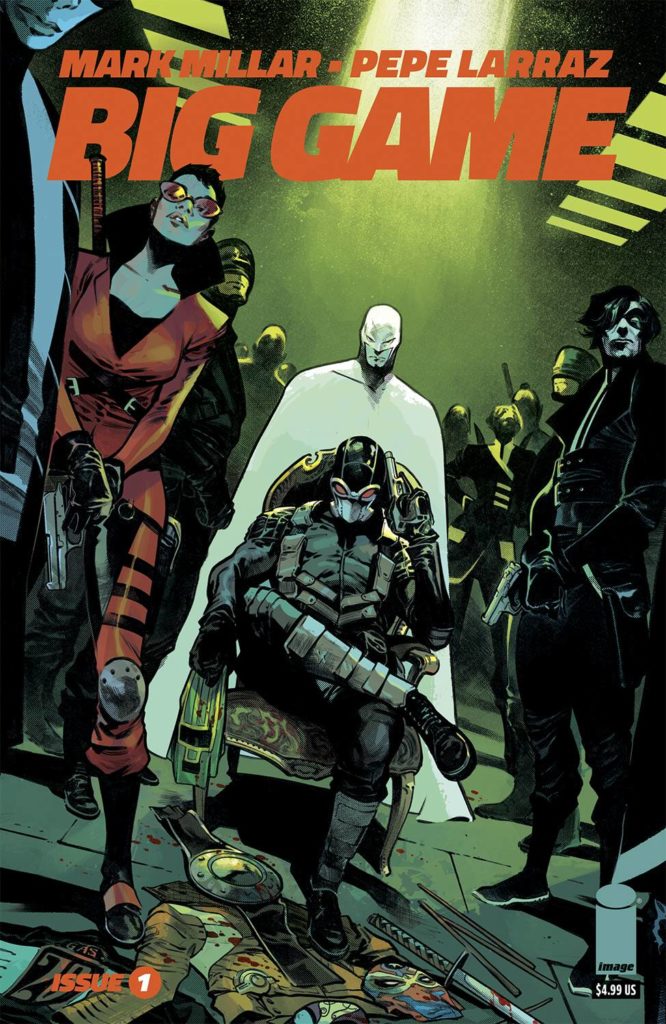 Big Game #1
Image Comics
Written by Mark Millar
Art by Pepe Larraz
Colors by Giovanna Niro
Letters by Clem Robins
The Rundown: A cadre of villains prepares to reclaim their hold on the world as a rise of heroes begins again.
In 1986, the villains band together to end the threat of heroes on the Earth and are able to convince the planet that there never were any. Unfortunately, the rise of a new generation of heroes and their stories will force Wesley Gibson to gather his forces as well as recruit Nemesis to kill this new generation before it can begin.
At the same time, Edison Crane's team makes a monumental discovery and a mysterious woman tells him about the plan being set in motion to kill all the heroes. One of Choon-He's Ambassadors becomes the first target of Nemesis as Dave Lizewski aka Kick-Ass puts in his bid to become a real superhero.
The Story: An absolutely brilliant first issue that is filled with action, thrills and mystery. Millar does a fantastic job of bringing all of his worlds together and the explanation for how it works is brilliant in concept and execution. I loved seeing so many familiar faces throughout the story and the rise in tension as things are revealed and plans begun makes me excited for this series and what comes next.
The Art: Larraz delivers amazing art in the issue. The visuals are great and I love the beautifully detailed action throughout the story.