Beneath the Dark Crystal #2
Boom! Studios/ Archaia
Written by Adam Smith
Art by Alexandria Huntington
Letters by Jim Campbell
More of the history of Mithra is revealed as Thurma finds herself with a direct challenge to her throne. Nita has come with a claim to the throne as a direct descendant of the Chal and Saluna. The conflict that ensues becomes another challenge for Mithra as the angry young queen confronts the tragedy that brought her to power. A tragedy that will not allow an interloper to diminish with her claims. As a means of ending the challenge, Mithra proposes Nita perform a task that only someone descended from Chal and Saluna could. Unfortunately, Mithra gets more than she bargained for when the task begins.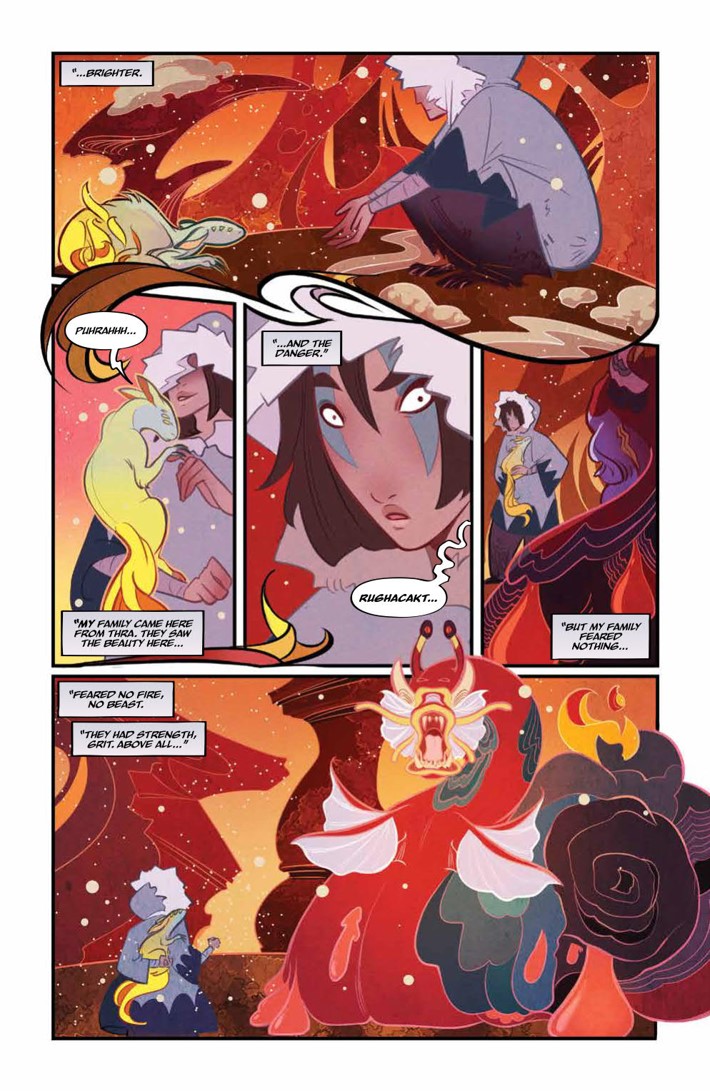 Meanwhile, Kensho and Toolah find themselves carrying all of the offerings from the Crystal Castle for a mission that Kensho admits he hasn't completely thought through. Along the way, the pair runs into an interesting situation involving a thief with a secret. As Kensho decides to find another way to help someone, Toolah is naturally suspicious because this theif's secret puts the duo at a disadvantange.
Smith is crafting an interesting narrative with these converging stories. While the characters continue to be compelling in their own ways, the overall story seems to be mired in slow pacing. As compelling as Thurma's story is, Kensho's side of the tale is a little plodding. I found myself at times wondering what the point of this issue was and when it was going to get to it. Kensho and Toolah's story was unfocused and if it weren't part of the issue, it probably wouldn't have been missed. Thurma's story was more compelling, but it never really exploited the tension it was building.
The art was fun and light. I really enjoyed the look of the issue in the scenes with Kensho, but I never really felt much of a tonal shift in the art when it came to the more serious scenes from Thurma's story.