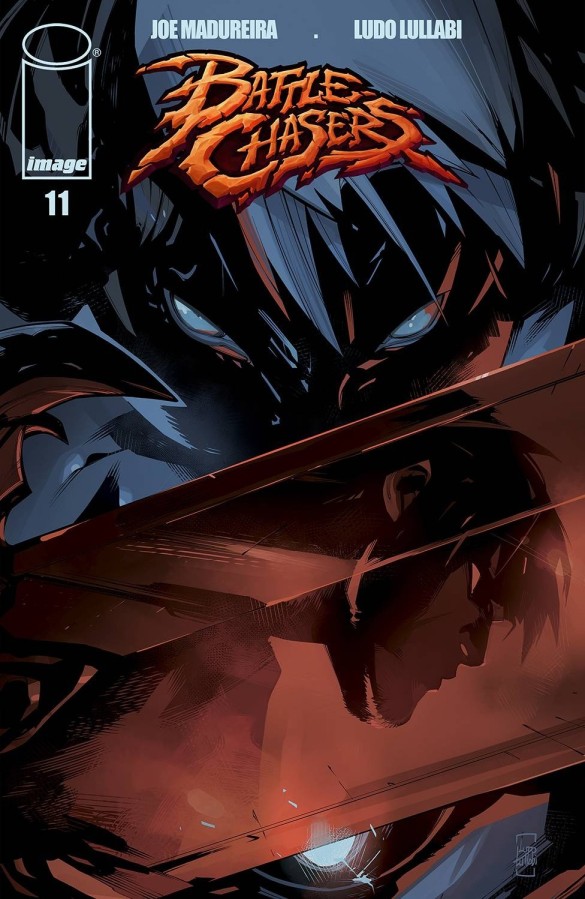 Battle Chasers #11
Image Comics
Written by Joe Madureira
Art by Ludo Lullabi
Colors by Ludo Lullabi
Letters by Richard Starkings and Tyler Smith
The Rundown: Garrison faces off against powerful forces as Monika fights for her life.
Monika is still injured and cursing Garrison for leaving her behind and marching off to certain death. As she notices the trail of blood she's left on the road, a new threat gets her attention as a creature tracking her emerges and she begins to fight for her life.
At the same time, Garrison stands before the men hunting Monika. The men who burned down his home. As they begin to battle, the sword he carries gives him the power to fight back, but visions of his dead wife put the battle in jeopardy. Visions that will cause the sword to be used against him.
The Story: An exciting, thrilling and engaging story from start to finish. The plot continues to grow and evolve throughout the story and grabbed my attention with every twist and turn. I love the characters immensely and love being transported back into this world and its lore. I love where the story leaves both characters at the end and look forward to seeing what comes next.
The Art: Lullabi delivers some fantastic visuals throughout the issue. The art is vibrant and beautifully detailed as it portrays blistering action and amazing character designs.