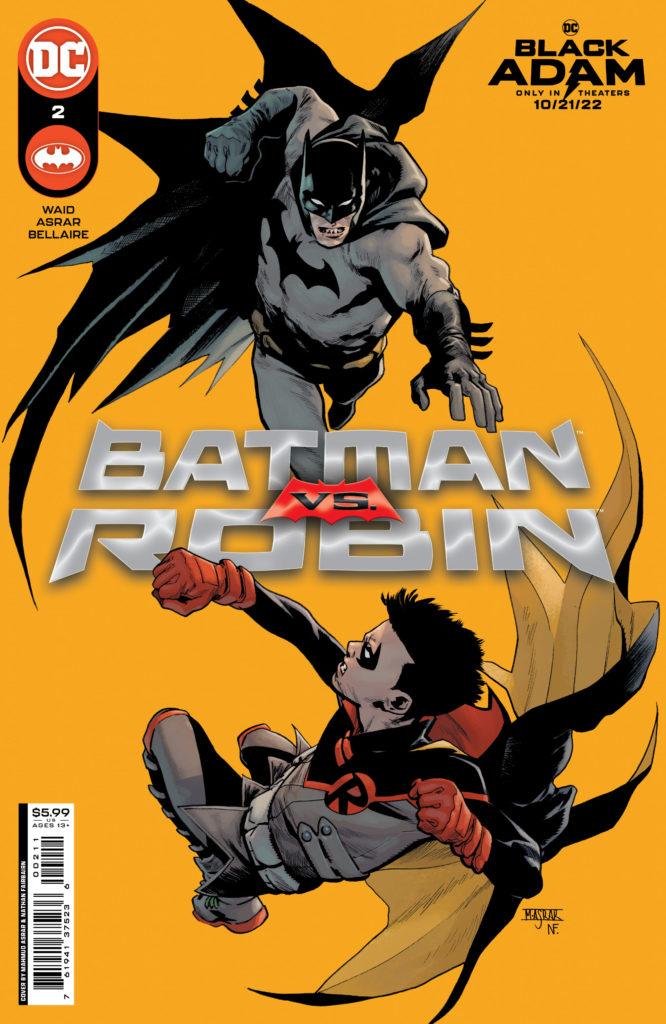 Batman Vs Robin #2
DC Comics
Written by Mark Waid
Art by Mahmud Asrar
Colors by Jordie Bellaire
Letters by Steve Wands
The Rundown: Batman discovers the truth of what he's facing as Damian prepares to kill him once and for all.
More magic users have fallen under the spell of the Devil Nezha and he has dispatched them to retrieve more magical items from all over the world. At the same time, Damian watches as the creature he now serves uses others before he prepares the next part of his plan to kill his father. Bruce and Alfred find themselves in a hidden land trying to free Felix Faust of his torment when a mysterious house appears.
The pair begin to explore the House of Secrets as well as the House of Mysteries and learn not only the truth about what happened to Damian when he went abroad, but also the creature that he unwittingly freed. A creature with a dark connection to Batman's past. A creature who will use Bruce's family to get its revenge.
The Story: Waid is crafting an entertaining and engaging story in this series and this issue is great. I love the inclusion of elements from the Sandman universe and those elements and characters are used brilliantly. The story has some great drama and reveals throughout and I really enjoyed the tension that builds throughout the story as well as the twist revealed towards the end of the issue.
The Art: Asrar delivers some great art in the issue. The visuals are thrilling and beautifully illustrate the tension and danger Batman is facing in the story.